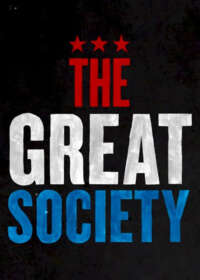 The Great Society
Broadway Show Tickets: Show Closed No Longer Available
The Great Society on Broadway: Show Is Now Closed
The Great Society

Summary
Show Status: Closed

Genre: Play

The Great Society is 2 hours and 20 minutes long, including an intermission of 15 minutes

8 Shows per week

Previews Began: September 6, 2019

Show Opened: October 6, 2019

Show Closed: November 30, 2019
Historical play detailing Lyndon B. Johnson's second term as US President, and the actions he took during the Civil Rights Movement and The Vietnam War.
The Great Society

on Broadway Background
The Great Society is as the follow-up to playwright Robert Schenkkan's original Tony Award winning Broadway play All the Way, and continues to tell the tale of Lyndon B. Johnson's presidency.
Schenkkan's first play to chronicle the life of LBJ, All the Way, was met with critical success and won the Tony Awards for "Best Play" and "Best Actor in a Play" at the 2014 Tony Awards. All the Way was later adapted into an HBO film in 2016, with Bryan Cranston reprising his role of LBJ. While All the Way tells the tale of Johnson's year long presidency after the assassination of John F. Kennedy, The Great Society acts as a direct sequel, taking place after LBJ's reelection in 1964. "Part II" of the "LBJ Plays" first premiered in 2014 as a joint production between Seattle Rep and the Oregon Shakespeare Festival.
The Broadway premiere of The Great Society features returning Schenkkan contributors Jeffrey Richards and Louise Gund as lead producers as well as a talented cast including the likes of Brian Cox as LBJ and Tony Award nominee Marc Kudisch as Richard J. Daley.
What's
The Great Society

Like?
The Great Society follows the 36th President of the United States, Lyndon B Johnson, after his landslide victory in the 1964 presidential election. The plot chronicles Johnson's first full proper term as President, unlike the first show that chronicled his first year where he succeeded the late JFK.
The story captures his attempts to construct a great society for all. During his time in the oval office, LBJ witnesses America go through some of its most trying, yet defining moments in the country's history. The civil rights movement rises to prominence in American society and divides the nation while the Vietnam War rages on and continues to take the lives of thousands of Americans.
Also during this time beloved political figures such as Martin Luther King Jr and Robert F. Kennedy are met with untimely death. LBJ is caught in the middle of all of these nation-threatening moments and must walk the fine line between forming his great society and complete societal collapse.
Is
The Great Society

Good for Kids?
This show features dark topics such as war and assassination. It also serves as an excellent history lesson to all of its younger viewers which may be misconstrued as boring by some very young audience members. Due to this, the show is not recommended for children under the age of 8.
Vivian Beaumont Theatre
150 West 65th Street
New York, NY 10020
Entrance:
65th Street, between 10th and Broadway
Theatre Information
The Great Society Marquee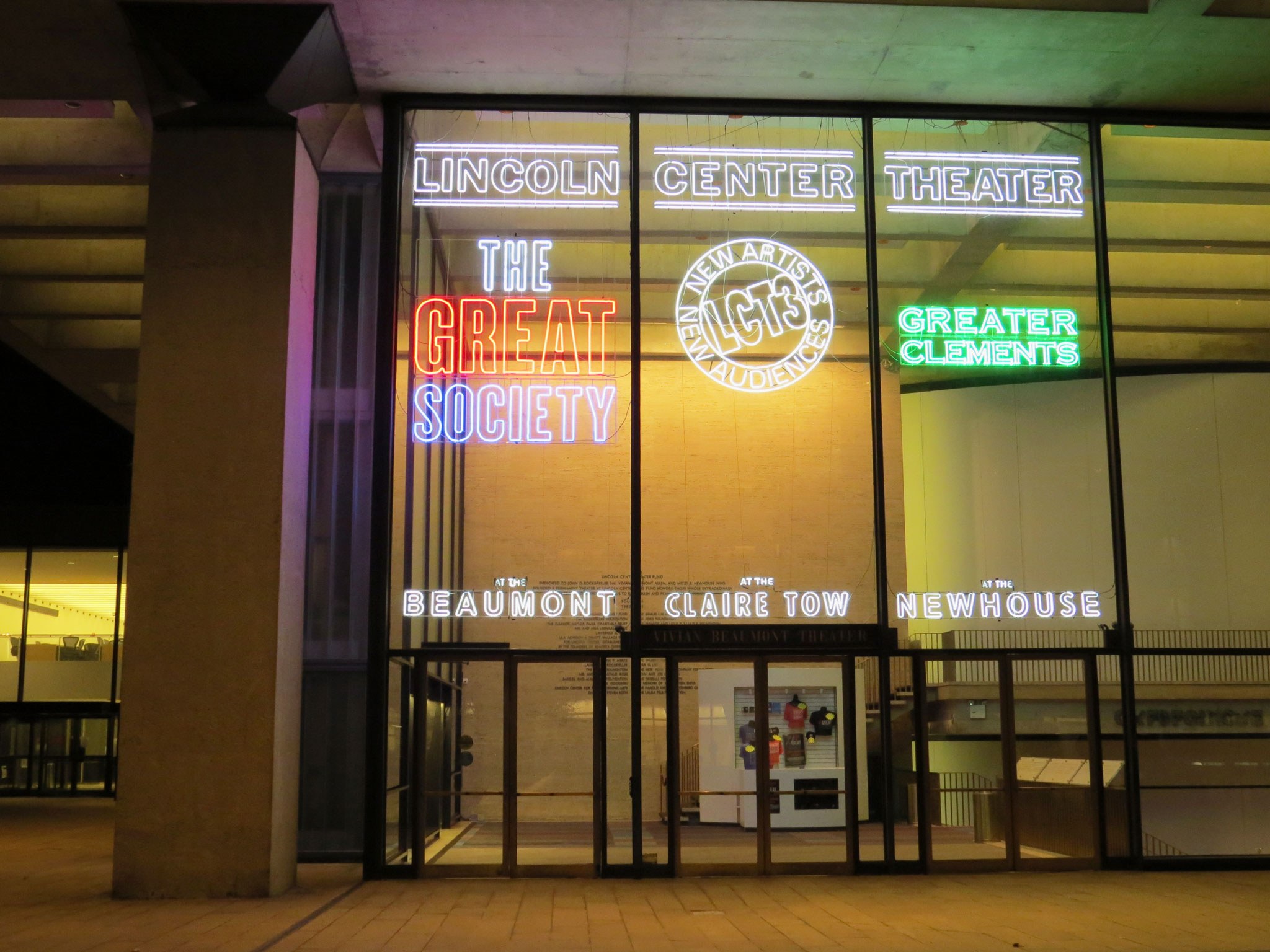 Grantham Coleman

Martin Luther King
Marc Kudisch

Richard J Daley
Richard Thomas

Hubert Humphrey
Gordon Clapp

J Edgar Hoover
Bryce Pinkham

Sen. Robert F Kennedy
Frank Wood

Sen. Everett Dirksen
General Manager

RCI Theatricals
Casting Director

Lincoln Center Theater
Advertising Representative

AKA NYC
Sound and Original Music

Paul James Prendergast
Projections

Victoria Sagady