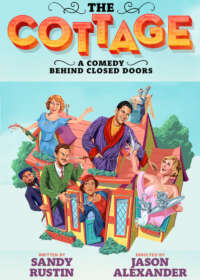 The Cottage
Discount Broadway Tickets
Discount Broadway Tickets For The Cottage
Show Status: Currently playing at the Helen Hayes Theatre

Genre: Comedy Play

The Cottage is 2 hours 10 minutes long, including an intermission of 15

8 Shows per week

Previews Began: July 7, 2023

Show Opened: July 24, 2023

Show Closes: October 29, 2023
"Seinfeld" alum Jason Alexander directs a farce that skewers the works of Noël Coward where an extramarital affair brings a group of interconnected people together at a country house in the Fall of 1923.

The Cottage

on Broadway Background
The show was first staged at the Astoria Performing Arts Center in Queens in 2013 and received a positive critical response and strong box office returns.
Touring Show Success
The show then toured Massachusetts, Arizona, Colorado, Virginia, and Florida, and then headed back to Long Island in 2014. It has not been performed since then.
Jason Alexander's Involvement
Jason Alexander directed a reading of the play in 2016 and led a developmental workshop in 2017.
Jason Alexander's Broadway Directing Debut
The Cottage will be Jason Alexander's Broadway directing debut, but he has appeared on Broadway before, Alexander appeared in six Broadway shows and also won a Tony Award.
In a country house get-together, Sylvia Van Kipness decides to expose her love affair to her husband and her lover's wife.
The true meaning of fate, identity, and marriage are called into question as a surprising, hilarious web of secrets unravel.

Is
The Cottage

Good for Kids?
The show is geared more towards adult humor and may only be suitable for children over the age of 16.
The Cottage

Ticket Lottery and Rush Schedule

Every day there are discounted Broadway show tickets sold as part of the Broadway ticket lotteries or as Rush Tickets Tonight. Tickets are only valid on-the-same-day of the drawing. The following is the daily schedule of the ticket lottery and RUSH ticket pricing.
Digital Rush
Monday, 9:00am
Wednesday, 9:00am
Thursday, 9:00am
Friday, 9:00am
Saturday, 9:00am
Sunday, 9:00am
Helen Hayes Theatre
240 West 44th Street
New York, NY 10019
Entrance:
44th street between 7th and 8th avenue
Theatre Information
The Cottage Marquee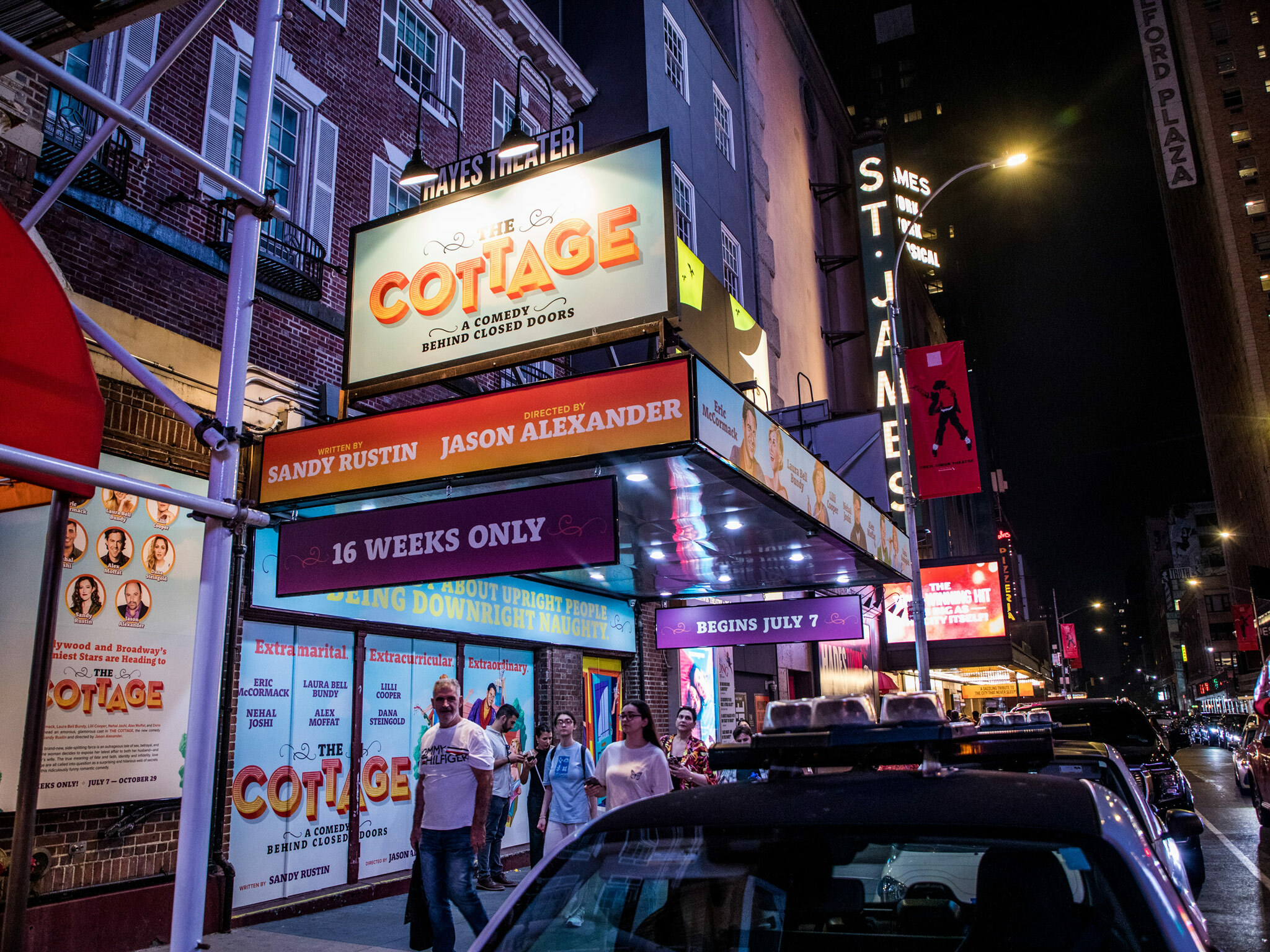 Tracey McFarland of Broadway & Beyond Theatricals
Carl White and Gregory Rae of Martian Entertainment
Eric Cornell and Jack Sennott of Cornice Productions