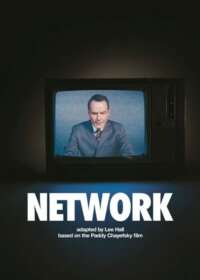 Network
Broadway Show Tickets: Show Closed No Longer Available
Network on Broadway: Show Is Now Closed
Show Status: Closed

Genre: Play

Network is 2 Hours long, including an intermission of None

Previews Began: November 10, 2018

Show Opened: December 6, 2018

Show Closed: June 8, 2019
An anchorman of a failing news show becomes famous during a melt down on his final broadcast. The network decides to capitalize on his new-found status.
Network

on Broadway Background
Network is adapted by Lee Hall (Billy Elliot, Our Ladies of Perpetual Succour) from the 1976 Academy Award winning film of the same name. The screenplay was named one of the ten greatest screenplays in the history of cinema by Writers Guild of America. The play stays true to the plot of the film.
The show made its world premiere at London's Royal National Theatre in November 2017 and was nominated for four Laurence Olivier Awards. After a sold out run at the National Theatre the show transferred to Broadway almost a year to the day of its world premiere. Tony winner Bryan Cranston (All the Way, "Breaking Bad," "Malcolm in the Middle") originated the role of Howard Beale in London and is also headlining the Broadway production. The role garnered him an Olivier Award for Best Actor in a Play. The director of the British production, Ivo Van Hove (The Fountainhead) will also direct the Broadway transfer.
The staging of this show is truly unique and nothing Broadway audiences have seen before. It is a fully immersive experience with audio visual technology, including live video streams, seamlessly incorporated into the production. The play also features an onstage restaurant where selected audience members become part of the show and enjoy a real three course meal.
This news satire serves as a cautionary tale as Howard becomes a populist prophet after spewing erroneous information. It is not only extremely funny but timely in today's Trump America with a media landscape of fake news. As Howard is allowed to rant about the problems of the country without filter or fact checking, the distinction between fact and fiction is completely blurred. Broadway audiences are left wondering what part of Beale's rants are genuine and which are performances to manipulate the news audience and ratings.
Belasco Theatre
111 West 44th Street
New York, NY 10019
Entrance:
44th Street between Broadway and 6th Avenues
Theatre Information
Network Marquee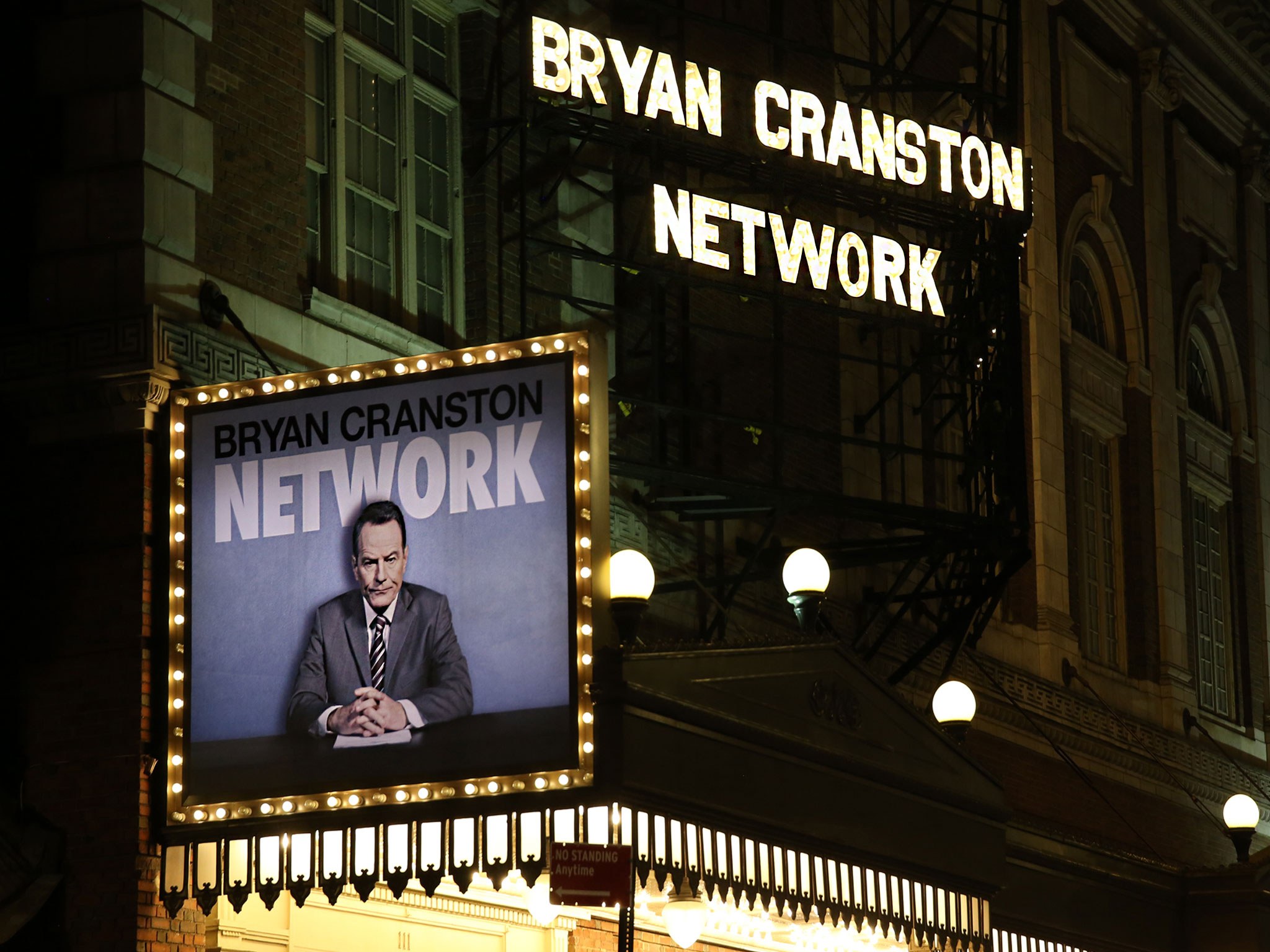 Howard Peale

Bryan Cranston
Max Schumacker

Tony Goldwyn
Diana Christensen

Tatiana Maslany
Frank Hackett

Joshua Boone
Louise Schumacker

Alyssa Bresnahan
Harry Hunter

Julian Elijah Martinez
Jack Snowden

Barzin Akhavan
The National Theatre of Great Britain
General Manager

Bespoke Theatricals LLC
Casting Director

Telsey + Company
Advertising Representative

RPM