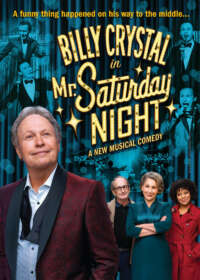 Mr Saturday Night
Broadway Show Tickets: Show Closed No Longer Available
Mr Saturday Night on Broadway: Show Is Now Closed
Mr Saturday Night

Summary
Show Status: Closed

Genre: Musical

Mr Saturday Night is 120 Minutes long, including an intermission of 15 minutes

7 Shows per week

Previews Began: March 1, 2022

Show Opened: March 31, 2022

Show Closed: September 4, 2022
Bankable Broadway star Billy Crystal brings his talents back to the boards in the bio-musical of fictional comedian Buddy Young Jr., in a show that encompasses the life stories of many stand-up comedians of the era.
Mr Saturday Night

on Broadway Background
Mr Saturday Night is Billy Crystal's pet project musical, in which he co-wrote and stars in the lead role. With a score by Jason Robert Brown and Amanda Green, and with the Nederlander Organization producing, the show opens on Broadway at the Nederlander Theatre.

Movie Suffered From Terrible Critical Reviews
The Broadway show follows the box office failure of the 1992 movie of the same name, that was Crystal's movie directorial debut. The movie had a poor critical and box office reception. It was named in the Rotten Tomatoes 2021 list of 100 worst movies of all time.

Show Has Out Of Town Tryout
Not to be discouraged by the 1992 box office movie failure of Mr. Saturday Night, Billy Crystal starred in the developmental run of Mr. Saturday Night Musical at the Barrington Stage Company in the Berkshires in October 2021.
The show featured a score by Jason Robert Brown and Amanda Green. Crystal was joined by his movie co-star, David Paymer, who reprised his role as Stan Yankelman.

What's
Mr Saturday Night

Like?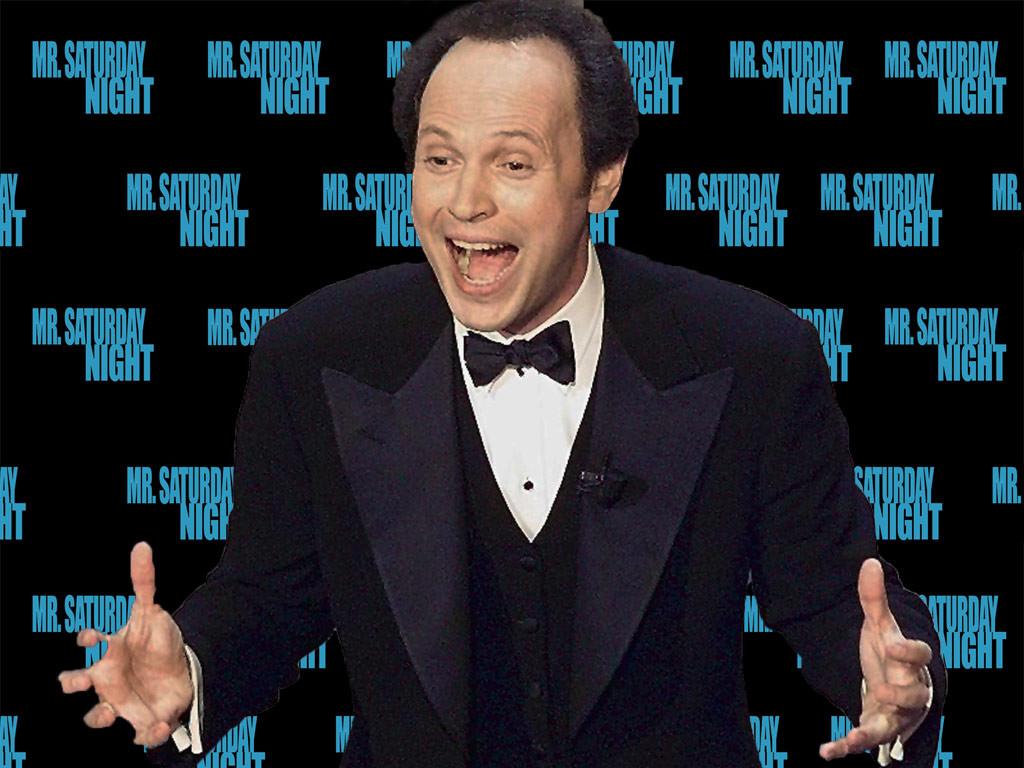 In 1956, the career of stand-up comedian Buddy Young Jr. skyrockets after he hits the big time with his own Saturday night television show on NBC and becomes America's favorite funnyman. As Buddy's success and fame rises, so does his ego.
In a true classic Greek tragedy format, Buddy goes just too far with the show and uses offensive material, which ends up costing him the show and his career. Instead of blaming himself, he blames everyone else around him, most notably his brother Stan. His brother helped get him to the top in the first place and the blame was misdirected and the vitriol was grossly unfair.
We fast forward to his later years. Buddy is still estranged from his family, but there is now a slim chance of some family redemption. Will Buddy attempt to destroy the redemption through his own self-destructive nature or will he finally come to terms with his inner demons?

Is
Mr Saturday Night

Good for Kids?
This show is not suitable for Children, No one under the age of Four is allowed in the theatre.
Nederlander Theatre
208 West 41st Street
New York, NY 10019
Entrance:
41st Street between 7th and 8th avenues
Theatre Information
Mr Saturday Night Marquee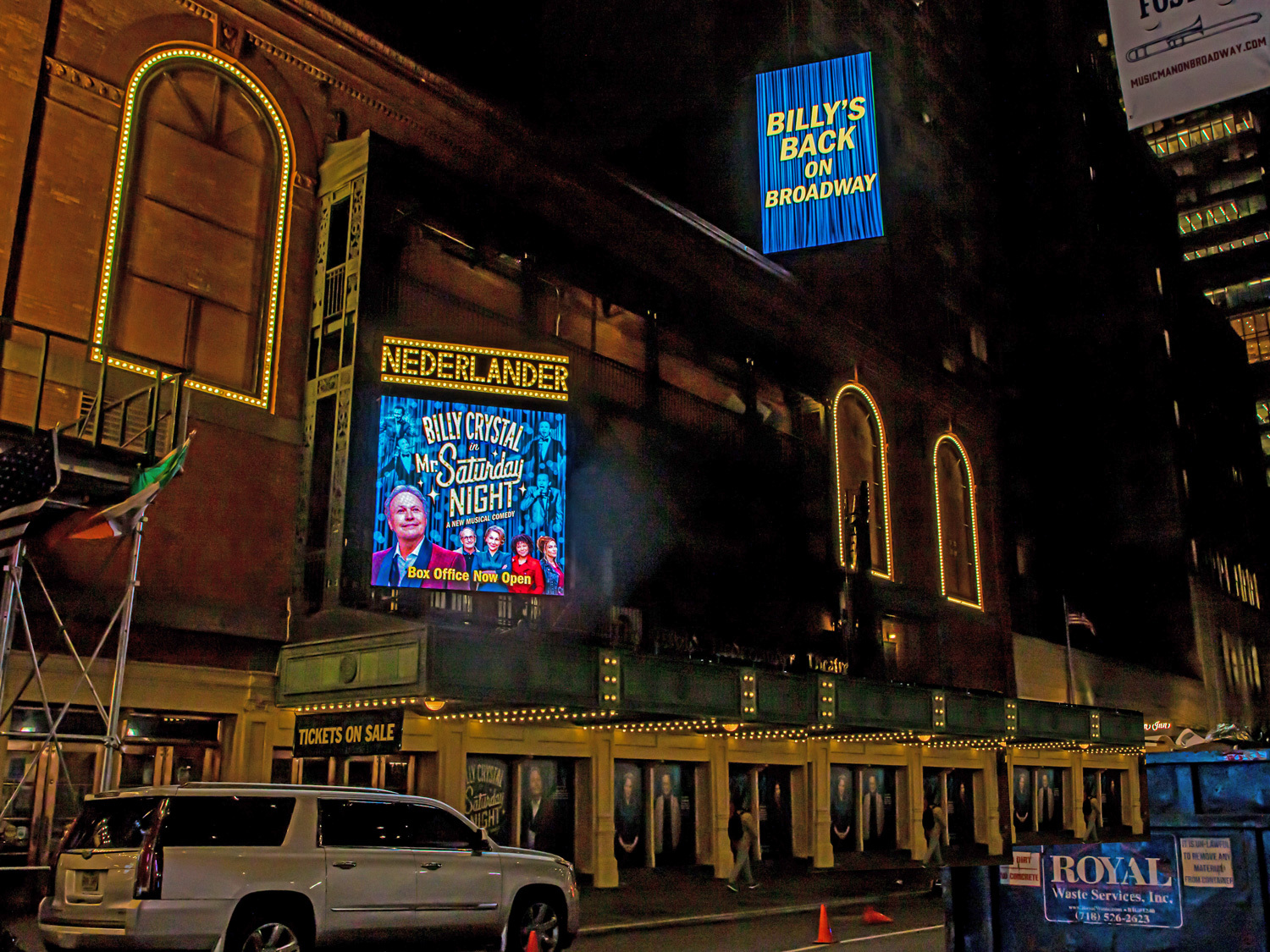 Buddy Young

Billy Crystal
Susan Young

Shoshana Bean
Annie Wells

Chasten Harmon
Choreographer

Ellenore Scott
Book Writer

Babaloo Mandel
Book Writer

Billy Crystal