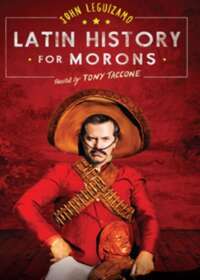 Latin History for Morons
Broadway Show Tickets: Show Closed No Longer Available
Latin History for Morons on Broadway: Show Is Now Closed
Latin History for Morons

Summary
Show Status: Closed

Genre: Play

Latin History for Morons is 1.5 Hours long, including an intermission of None

7 Shows per week

Previews Began: October 19, 2017

Show Opened: November 15, 2017

Show Closed: February 25, 2018
Latin History for Morons is a hilarious and entertaining time in the theatre, as well as an edifying experience. Set in a satirical history classroom, Leguizamo stars as a teacher as well as many of the characters about whom he teaches. He impersonates characters ranging from Aztecs and Incas, to endearing hard-of-learning Latino family members, to three fighters in a fist fight, all simultaneously embodied by Leguizamo.
Latin History for Morons

on Broadway Background
The show is directed by Tony Taccone, who previously directed Carrie Fisher's Wishful Drinking and Sarah Jones' Bridge & Tunnel on Broadway. He has directed many shows including The Birthday Party and Execution of Justice, Serious Money and Major Barbara. The show also has music composed by Bray Poor, whose previous Broadway credits include sound design on The Glass Menagerie, The Real Thing, In the Next Room, and The American Plan.
His film credits include Baz Luhrmann's Romeo + Juliet, Moulin Rouge, Chef, Summer of Sam, and the Ice Age series, in which he voices the character of Sid the Sloth. As for television, his credits include House of Buggin', ER, and The Kill Point. Latin History for Morons takes Leguizamo back to his stage roots, with an impeccably produced show that strikes the heart of both comedy and social conscience.
What's
Latin History for Morons

Like?
John Leguizamo brings his hit from the Public Theater to Broadway. Latin History for Morons, which Ben Brantley of The New York Times called "surprisingly poignant" and "harshly funny," was a Critics' Pick Off-Broadway, where it ran from February to April 2017. Now at Studio 54, Broadway audiences can enjoy this satirical history lesson about the contributions of Latinos to society. Leguizamo, who is Colombian-American, is an actor who has been performing onstage for decades, with his Obie Award winning debut in 1991's Mambo Mouth, in which he played seven characters. In 1998, his one-man show Freak earned him several Tony Award nominations. His most recent one-man show, Ghetto Klown, played Broadway in the spring through summer of 2011. As an actor, his career also spans a wide range of film and television projects.
Is
Latin History for Morons

Good for Kids?
Latin History for Morons is most appropriate for those over the age of 10. Children under the age of 4 will not be permitted in the theatre.
Studio 54 Theatre
254 West 54th Street
New York, NY 10019
Entrance:
54th Street between 7th and 8th Avenues
Theatre Information
Latin History for Morons Marquee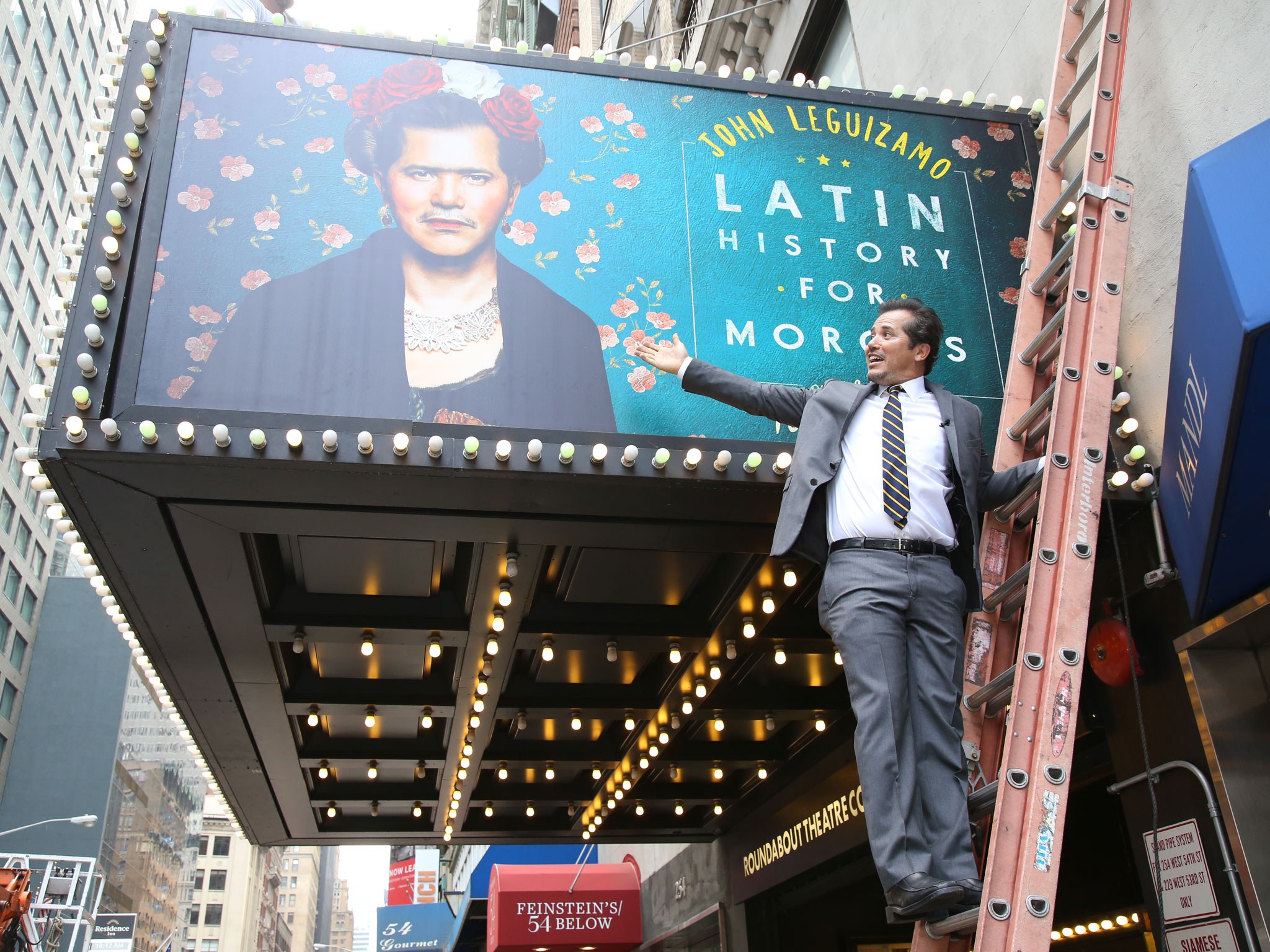 Berkeley Repertory Theatre
Scenic Design

Rachel Hauck
Lighting Design

Alexander V. Nichols
General Manager

101 Productions
Advertising Representative

AKA NYC