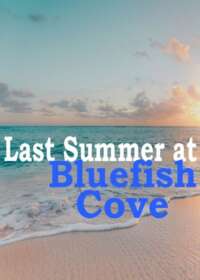 Last Summer at Bluefish Cove
Broadway Show Tickets: Not Currently Available
Discount Broadway Tickets For Last Summer at Bluefish Cove - This Show Is Now Shelved
Last Summer at Bluefish Cove

Summary
Show Status: Shelved

Genre: Play

Last Summer at Bluefish Cove is 2 Hours and 15 Minutes long, including an intermission of 15 Minutes

8 Shows per week

Show Closes: Open ended
A groundbreaking lesbian play about the experiences of eight women during one summer in a fictional Long Island seaside town.
Last Summer at Bluefish Cove

on Broadway Background
Last Summer at Bluefish Cove was written in 1980 by the late playwright Jane Chambers.
The show first opened in 1980 at the now-closed Actors Playhouse in the West Village in New York City, and ran for 80 performances before closing in 1981. The show has since been produced all around the world, but has never made its way to Broadway until now.
Cynthia Nixon, known for starring as Miranda on the HBO show Sex and the City, is the director of Last Summer at Bluefish Cove and she lends her insider perspective to the production.
Show Producers
The show is produced by the married couple Ellen DeGeneres and Portia de Rossi. Ellen DeGeneres is the host of the popular talk show The Ellen DeGeneres Show, and Portia de Rossi is a popular actress known for her roles on the shows Ally McBeal, Arrested Development, and Scandal.
The show is also produced by Lily Tomlin and her wife Jane Wagner. Lily Tomlin is a famous actress most recently known for her starring role on the Netflix series Grace and Frankie. Jane Wagner is a writer and director who has written content for many of Tomlin's roles. The show features an all-female cast and creative team and few men are involved.
What's
Last Summer at Bluefish Cove

Like?
Last Summer at Bluefish Cove is a groundbreaking work for LGBT theatre and is considered one of the first theatrical works to feature complex, three-dimensional lesbian characters. In the show the lesbian characters are not treated as caricatures or token roles, as is often the case on Broadway.
The show is set in the fictional Long Island town of Bluefish Cove, and focuses on a small group of friends who go on vacation there to Bluefish Cove every year. Eva, a middle-aged woman who has just divorced her husband of ten years, arrives at Bluefish Cove to get away from the stress in her life, unaware of the sexuality of the other women at Bluefish Cove.
When Eva meets Lil, one of the regular visitors at Bluefish Cove, they both find themselves falling for each other. However, Lil is hiding a secret from Eva, and as the summer progresses, she struggles to hide her secret and continue her relationship with Eva.
Last Summer at Bluefish Cove is a powerful and progressive play about the lives of lesbian women, their acceptance of their sexuality, and the love and loss that they endure to be their true to themselves.
Is
Last Summer at Bluefish Cove

Good for Kids?
The show deals with themes of sexuality, divorce, and loss and may not be appropriate for younger children. As normal, children under the age of four years old are not allowed into the theatre but this show is not suitable for anyone under ten years old.
Co-General Manager

Roy Gabay
Co-General Manager

Harriet Newman Leve
Casting Director

Cindy Tolan Casting
Press Rep

Boneau/Bryan-Brown