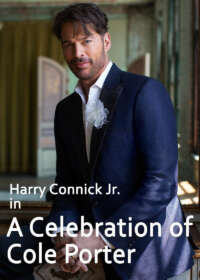 Harry Connick, Jr. - A Celebration of Cole Porter
Broadway Show Tickets: Show Closed No Longer Available
Harry Connick, Jr. - A Celebration of Cole Porter on Broadway: Show Is Now Closed
Harry Connick, Jr. - A Celebration of Cole Porter

Summary
Show Status: Closed

Genre: Musical

Harry Connick, Jr. - A Celebration of Cole Porter is 1 Hour 40 Minutes long

8 Shows per week

Previews Began: December 7, 2019

Show Opened: December 12, 2019

Show Closed: December 29, 2019
Modern presentation of legendary Broadway composer Cole Porter's treasured musical catalog, presented by Harry Connick Jr in his signature style.
Harry Connick, Jr. - A Celebration of Cole Porter

on Broadway Background
Harry Connick, Jr. - A Celebration of Cole Porter was conceived and directed by songwriter Harry Connick Jr as a way to pay tribute to the respected Broadway composer Cole Porter. Connick is best known for his successful musical career, in which he has sold over 28 million albums worldwide, of which seven became top 20 albums on the Billboard charts. His most successful album, When My Heart Finds Christmas, became his best selling album in 1993. He has won three Grammy Awards and two Emmy Awards over the course of his career and he is ranked among the top 60 best selling male artists in the US of all time, according to the Record Industry Association of America. For his Broadway debut in 2000, Connick wrote the score for the musical, Thou Shalt Not, which earned him a Tony nomination for "Best Original Score". Connick would then go on to star in the 2006 Broadway revival of the musical The Pajama Game and the 2011 revival of On a Clear Day You Can See Forever. In 2015, Harry Connick Jr joined Keith Urban and Jennifer Lopez as a judge on American Idol on Fox Television, cementing his name in the minds of younger audiences across the nation.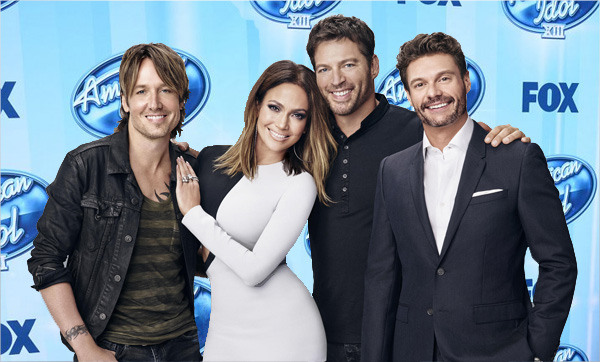 Prior to A Celebration of Cole Porter's Broadway debut, the show premiered at North Carolina's Durham Performing Arts Center in late September 2019, and was met with both critical and box office success. The production is assisted by a team of design experts including scenic designer Beowulf Boritt and lighting designer Ken Billington. In a clever marketing ploy before the show's Broadway debut, Connick released his first album on Verve Records, True Love: A Celebration of Cole Porter, which serves as the musical backing of the entire Broadway show.
What's
Harry Connick, Jr. - A Celebration of Cole Porter

Like?
Harry Connick, Jr. - A Celebration of Cole Porter is a limited Broadway engagement highlighting the musical achievements of 1920's Broadway composer Cole Porter. Harry Connick Jr stars as the show's sole performer, and shares his interpretations on Porter's iconic songs such as "Anything Goes" and "You Do Something To Me". The show serves as a way to introduce Porter's Broadway-defining discography to a new generation of theatre-goers, with a modern twist thanks to Connick's signature performance style.
Is
Harry Connick, Jr. - A Celebration of Cole Porter

Good for Kids?
This show is family friendly and can be viewed by children of all ages. However, younger audience members may find that the songs feel outdated and a little boring in today's modern soundscape.
Nederlander Theatre
208 West 41st Street
New York, NY 10019
Entrance:
41st Street between 7th and 8th avenues
Theatre Information
Harry Connick, Jr. - A Celebration of Cole Porter Marquee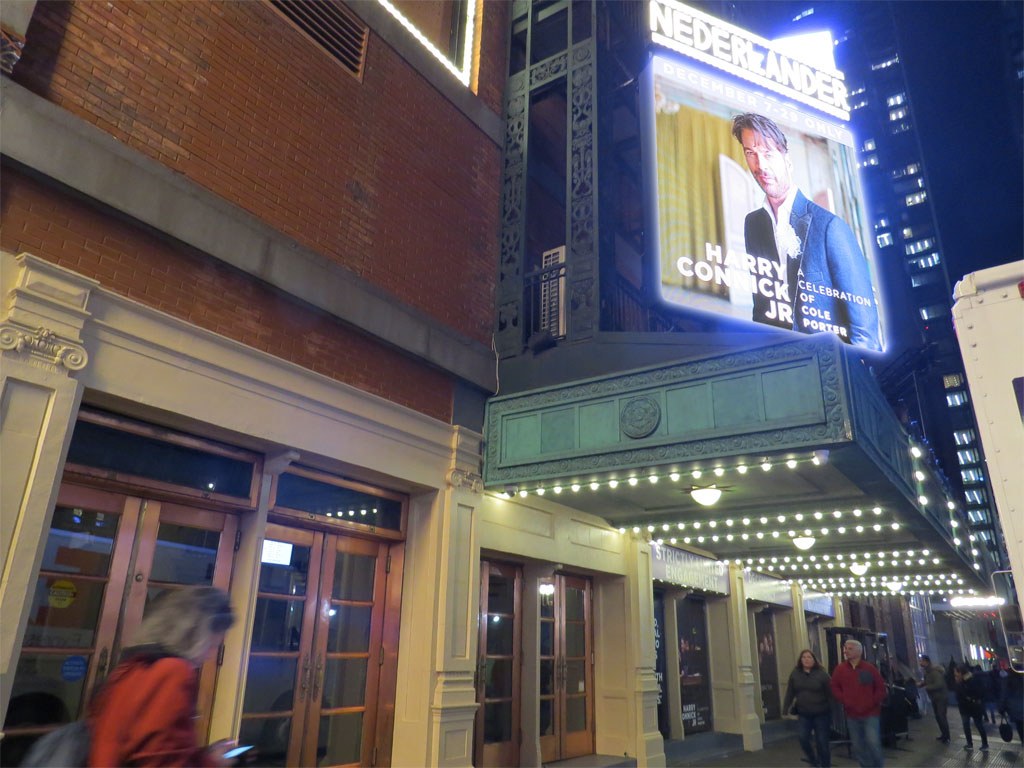 Director

Harry Connick, Jr
Scenic Designer

Beowulf Boritt
Scenic Designer

Alexis Distler
Projection Designer

Beowulf Boritt
Projection Designer

Caite Hevner
Lighting Designer

Ken Billington