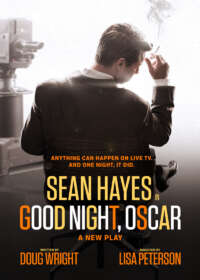 Good Night, Oscar
Broadway Tickets: Show Recently Closed on Broadway
Good Night, Oscar on Broadway Show Recently Closed
Good Night, Oscar

Summary
Show Status: Recently Closed

Genre: Play

Good Night, Oscar is 1 hours 40 Minutes long, and does not have an intermission.

8 Shows per week

Previews Began: April 7, 2023

Show Opened: April 24, 2023

Show Closed: August 27, 2023
Doug Wright's new play, starring Sean Hayes as Oscar Levant , who was a famed 1950's Hollywood actor, concert pianist who had the most sharp and acid-tongued personality of the Golden Age of TV

Good Night, Oscar

on Broadway Background
Sean Hayes returns to Broadway starring in Pulitzer Prize-winning playwright Doug Wright's new play, Good Night, Oscar.
Good Night, Oscar explores the nexus of humor and heartbreak, the ever-dwindling distinction between exploitation and entertainment, and the high cost of baring one's soul for public consumption. Just how far will anyone go for fame and how far will Oscar Levant fear to tread.

What's
Good Night, Oscar

Like?
It's 1958, and Jack Paar still hosts the hottest late-night talk-show on television. The Tonight Show. His favorite guest? Character actor, pianist and wild card Oscar Levant.
Levant is famous for his biting one-liners and Oscar has a favorite line that he often quips: "There's a fine line between genius and insanity; I have just erased that line."
On The Tonight Show, Oscar will prove just how far he will go when he appears live on national TV in an episode of Jack Paar's Show that none will never forget.

Is
Good Night, Oscar

Good for Kids?
Although the show is somewhat vanilla, there are a few swear words and nude scenes that may not be appropriate for children. Over 16 recommended.
Belasco Theatre
111 West 44th Street
New York, NY 10019
Entrance:
44th Street between Broadway and 6th Avenues
Theatre Information
Good Night, Oscar Marquee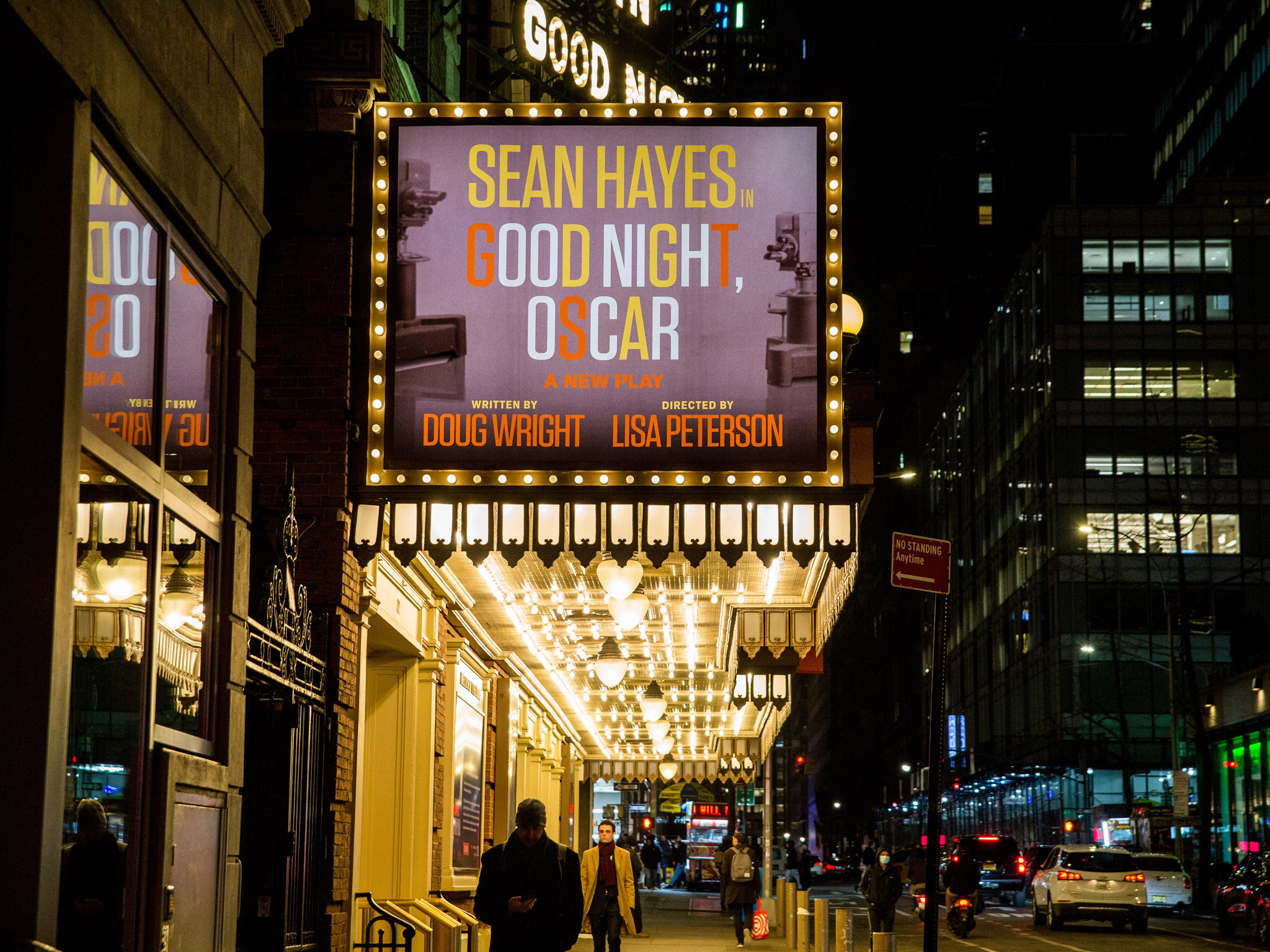 George Gershwin

John Zdrojeski
Grove Entertainment (Beth Williams, Mindy Rich),
Music Supervision

Chris Fenwick