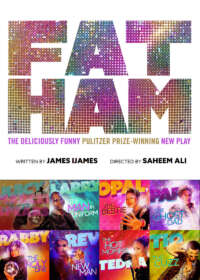 Fat Ham
Broadway Tickets: Show Recently Closed on Broadway
Fat Ham on Broadway Show Recently Closed
Show Status: Recently Closed

Genre: Play

Fat Ham is 2 hours 20 minutes long, including an intermission of 15 minutes

8 Shows per week

Previews Began: March 21, 2023

Show Opened: April 12, 2023

Show Closed: July 2, 2023
A sensitive and self-aware young Black man in search of happiness and liberation faces the ghost of his dead father who shows up demanding that his murder be avenged.
Fat Ham

on Broadway Background
Following a critically acclaimed, sold-out run at The Public Theater. Playwright James Ijames and Director Saheem Ali reinvent Shakespeare's masterpiece Hamlet , creating what The New York Times calls "a hilarious yet profound tragedy smothered in comedy."

Show Producers
The show is a 2021 Pulitzer-Prize winner that will also be the first produced by Public Theater Productions, which is a for-profit subsidiary of the nonprofit Public Theater.
Under that structure, the Public could make money if "Fat Ham" turns a profit, but the nonprofit has no liability if the show loses money, and no donor funds are involved. A similar financing structure has in the past been used by the Manhattan Theater Club, another prominent New York nonprofit.
Six Pulitzer Prize-winning Play This Season
This show is the sixth Pulitzer Prize-winning play to open on Broadway this season, following "Cost of Living," "Death of a Salesman," "The Piano Lesson," "Topdog/Underdog" and "Between Riverside and Crazy."
Show Premiered at Wilma Theater, Philadelphia
Fat Ham was commissioned by and received its world premiere as a filmed production at The Wilma Theater, Philadelphia, and went on to win the 2022 Pulitzer Prize for Drama. It made its New York premiere in the sold-out 2022 run at The Public Theater.
Betrayal, revenge and daddy issues. Juicy is a queer, Southern college kid, already grappling with some serious questions of identity, when the ghost of his father shows up in their backyard, demanding that Juicy avenge his murder.
Revenge doesn't come easy to Juicy, a sensitive and self-aware young Black man in search of his own happiness and liberation.
From an uproarious family cookout emerges a compelling examination of love and loss, pain and joy.
Is
Fat Ham

Good for Kids?
The show make be funny but contains adult references that may not be appropriate for children under 16 years of age.
American Airlines Theatre
227 West 42nd Street
New York, NY 10019
Entrance:
42nd Street between 7th and 8th Avenues
Theatre Information
Fat Ham Marquee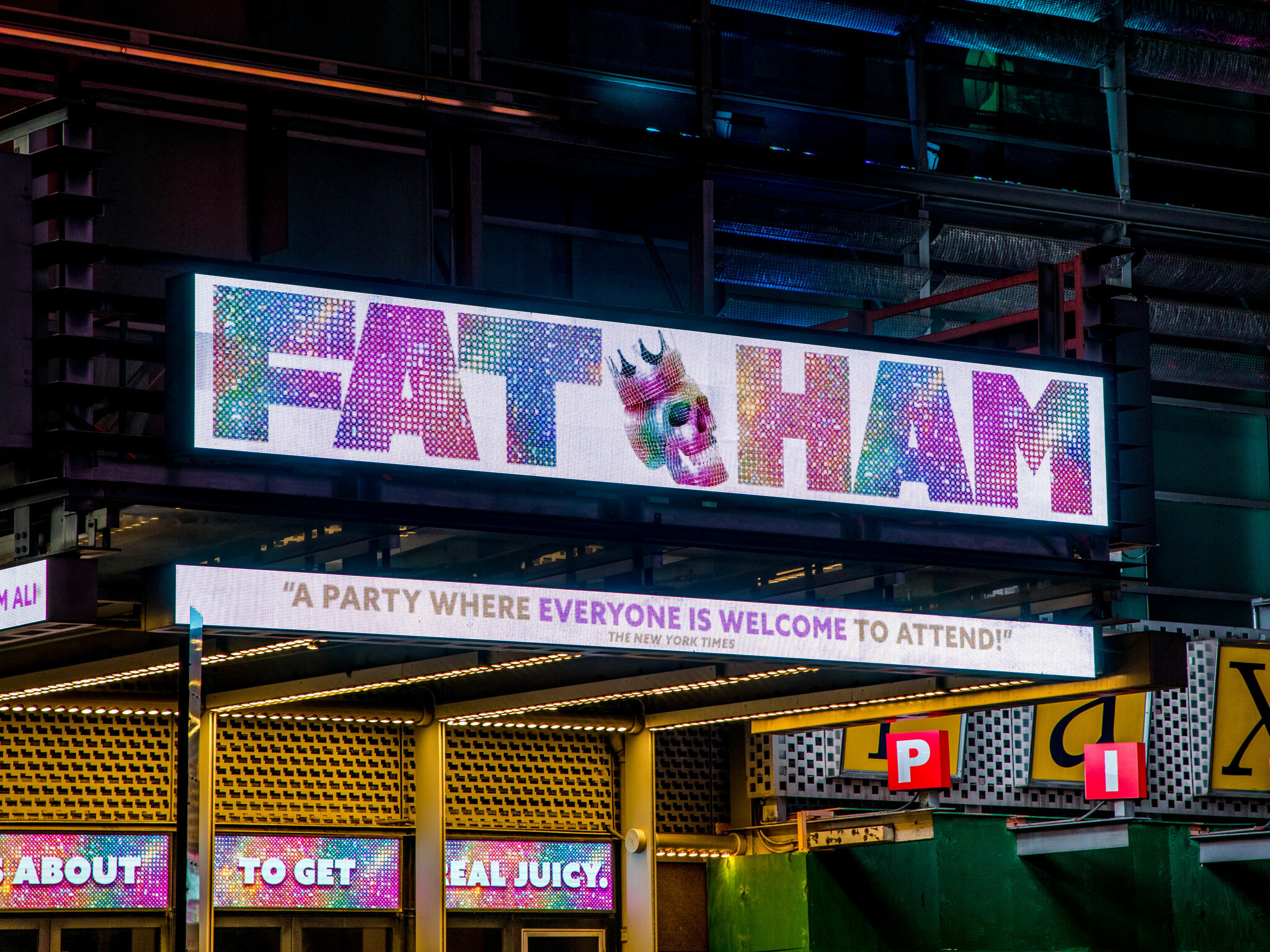 Juicy (Hamlet)

Marcel Spears
Rev/Pap

Billy Eugene Jones
Public Theater Productions