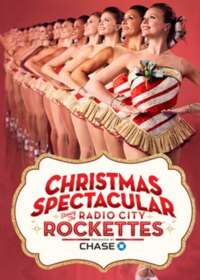 Christmas Spectacular Starring the Rockettes
Broadway Show Tickets
Christmas Spectacular Starring the Rockettes on Broadway Show Information and History
Christmas Spectacular Starring the Rockettes

Summary
Show Status: Closed

Genre: Holiday Show

Christmas Spectacular Starring the Rockettes is 1 hour and 30 minutes, with no intermission long, including an intermission of No Intermission

32 Shows per week

Previews Began: November 5, 2021

Show Opened: November 12, 2021

Show Closed: December 17, 2021
Radio City Christmas Spectacular features the world renowned Rockettes. This show is a beloved New York York City Christmas extravaganza and Holiday tradition.
Christmas Spectacular Starring the Rockettes

on Broadway Background
The world famous Rockettes have performed at the Super Bowl, the NBC television show America's Got Talent, the NBA All Star Game, presidential inauguration (and many other national television appearances, awards shows and sporting events. The famously skilled dancers have inspired and astounded millions of fans around the world with their impressive athleticism, breathtaking coordination and deceivingly complex dance moves.
Show Has Many Well-Known Musical Numbers
Their well known numbers include "The Parade of the Wooden Soldiers," "Santa's Gonna Rock and Roll" and "Here Comes Santa Claus." This year's show plays at the Radio City Music Hall from November until January. There are more performances per day offered especially around Christmas time, as well as on Saturdays and Sundays throughout December, so there is sure to be a time that can work for everyone.
Show Is Part of the Quintessential New York City Christmas Experience
The Radio City Christmas Spectacular is a wonderful show for all ages. locals and out-of-towners. The experience would not be complete without Christmas Spectacular fans walking over to the Rockefeller Center for a picture by the Christmas tree before or after the show! Also don't forget to leave the show via main entrance on 6th Avenue and you will swear it is snowing outside, whatever the weather.
2021 Season Cancelled on December 17, 2021
The Christmas Spectacular Starring the Radio City Rockettes was forced to cancel its all of its remaining 2021 season shows due to many COVID cases being detected in the dancers. The final show was on December 17, 2021, which left 57 shows cancelled and would have ended on January 2, 2022. The show released a statement but failed to divulge who and how many workers were sick.
What's
Christmas Spectacular Starring the Rockettes

Like?
The Radio City Christmas Spectacular is renowned for its wonderful dancing, stunning sets, and grand spectacle. The story linking the various beautiful scenes together may be as flimsy as tinsel, but no one really cares – because it's Christmas after all!
This spectacle is a holiday tradition that has been a special treat for New Yorkers and visitors alike for decades, and will continue to do so for many more generations. This show only comes around once a year, and it is definitely worth fitting into your holiday schedule!
Is
Christmas Spectacular Starring the Rockettes

Good for Kids?
Although the show has been specifically designed for children, The Radio City Christmas Spectacular does a great job of entertaining the whole family. The scenes appeal to all ages, and nothing is deemed inappropriate for children or boring for middle-aged or older generations.
Show Appeals to Many Demographics
The show is a one-of-a-kind compelling experience, plucked from a simpler time in history. At the same time, the show gets updated with new scenes every year to make it somewhat more contemporary, with amazing lighting and a lot of high-tech surprises. See the show and you will be swept in the emotion and pageantry of this New York holiday staple that lives forever in the hearts and minds of all of those who have seen it.
Radio City Music Hall
1260 6th Avenue
New York, NY 10020
Entrance:
6th Avenue, between 50th and 51st Ave
Theatre Information
Christmas Spectacular Starring the Rockettes Marquee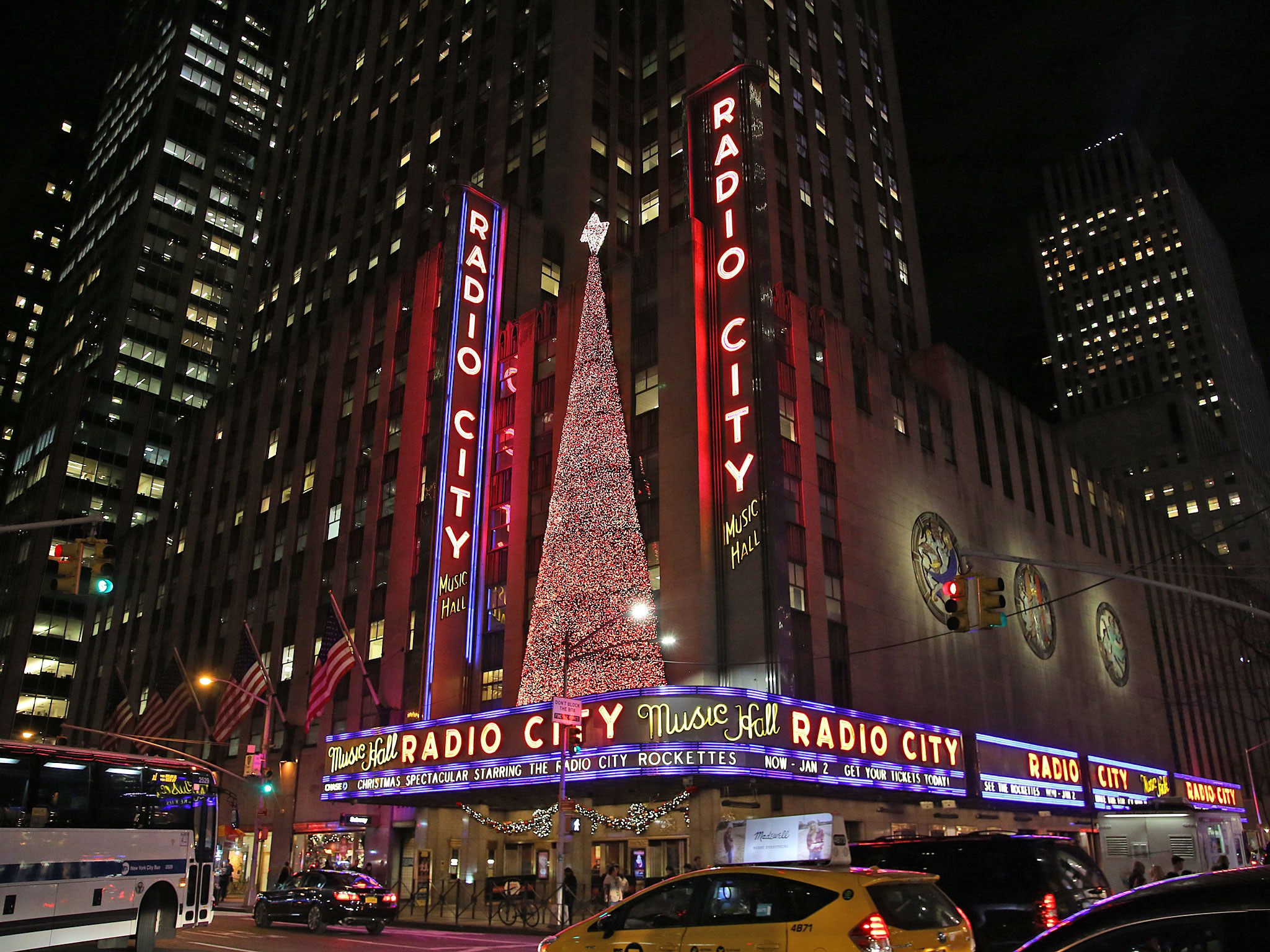 Elves

Christine Dela Victoria
Elves

Bradley Glenn Galey
Elves

Kristin Zettlemoyer
Choreographer

Julie Branam
Additional Scenes Director

Mark Waldrop
Music Director

Kevin Stites
Rockettes Dance Captain

Traci Reszetylo
Rockettes Dance Captain

Hannah Sides
Ensemble Dance Captain

Marqui Jenn
Ensemble Dance Captain

Samantha Zuidema-Wilhelm
Production Stage Manager

Kathy J. Hooler
First Assistant Stage Manager

Nancy Pittelman
First Assistant Stage Manager

Catherine Robbins
Assistant Choreographer

Marqui Jenn
Assistant Choreographer

Traci Reszetylo
Assistant Choreographer

Hannah Sides
Assistant Choreographer

Samantha Zuidema-Wilhelm