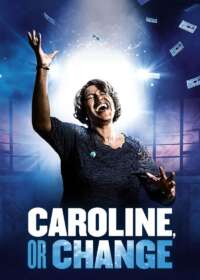 Caroline, or Change
Broadway Show Tickets: Show Closed No Longer Available
Caroline, or Change on Broadway: Show Is Now Closed
Caroline, or Change

Summary
Show Status: Closed

Genre: Musical

Caroline, or Change is 2 hours and 20 minutes long, including an intermission of 15 minutes

8 Shows per week

Previews Began: October 8, 2021

Show Opened: October 27, 2021

Show Closed: January 9, 2022
A black laundry maid in the Deep South in the 1960's faces a tough decision to leave her current employ in the hopes for a better life for her own family
Caroline, or Change

on Broadway Background
The musical, Caroline, or Change has been produced six times before, the most successful being the version in 2004 at the Eugene O'Neill Theatre.
They very first performance for the show took place in 1992, at New York City's The Public Theater, which is an off-Broadway theatre located in the NoHo village of New York City. This off-Broadway theatre was made famous for it being the birthplace of Hamilton under the guidance of Lin Manuel-Miranda. This theatre has developed many great shows that go onto greater Broadway success.
Although often seen in theatre, this is only the second time that Caroline or Change the musical has performed on a Broadway stage. The first time being in 2004 at the Eugene O'neill Theatre under the guidance of George C. Wolfe as the director. That show received a Tony Award for "Best Performance by a Featured Actress in a Musical".
Sharon D. Clarke Stars in New Updated Version of the Show
The new version of the show stars, Sharon D. Clarke, who is making her Broadway debut in the role of Caroline. This is not her first time she has played this role. Clarke, is a British actress who has been a part of this production since early 2017 and has played the role of Caroline three times before in other off-Broadway productions.
Chichester Festival Theatre and Other UK Locales
Clarke headlined Caroline, or Change in various UK locales that included, The Chichester Theatre Festival, The Hampstead Theatre and the West End Theatre in London, where she received rave reviews for her portrayal of Caroline, a black laundry maid who deals with significant changes in her life.
Clarke, has also performed in other lead roles in other West End Theatre Productions which included, Killer Queen in We Will Rock You as well as acting as the television character Grace O'Brien, in the popular British TV series, Doctor Who.
Racism Themes Resonate in Current Political Climate
The show again comes to Broadway, but this time its during a critical time in US history with the rise of Black Lives Matter and Critical Race Theory. White guilt is now pervasive and this show endeavors to leverage both subjects in its story of how white people mistreat black people and why things should change.
What's
Caroline, or Change

Like?
Caroline, or Change takes place in the mid 1960's in Lake Charles, Louisiana and follows an African-American laundry maid Caroline Thibodeaux, who has just left her abusive husband as her mother is dying of cancer.
Caroline works for the Gellman family, who are a well-to-do Southern Baptist family who have their own family struggles that come to light in the show. The audience follows Caroline as she begins to build a strong relationship with her patrons youngest son, Noah Gellman, who is just eight years old. We see her as she navigates the new life that she hopes to achieve.
The Turning Point in the Show
Caroline is now a single mother, who has four children who she loves deeply, but can no longer feed and clothe them properly. The audience watch her do best to take care of them as she sings to her children every night, even when she comes home late from work. it is clear that trouble lies ahead for Caroline and the impending faceoff is palpable.
Another Example of White People Taking Advantage of Poor Black People
The Gellman's admit that they can only afford to pay her $30 a week, which is not enough for her to clothe and feed her growing children. Arguments ensue with her employers about her low pay, with Caroline threatening to leave the family if she is not paid appropriately. Rose and Stewart Gellman begin to show their abject racism and hatred for her culture with the harsh words spoken during this tense negotiation.
Family Leverages Her Love Of The Child For Work Manipulation
Caroline is conflicted because she cares for the young Noah deeply and does not want to leave him even though she is constantly overworked and underpaid, by his family.
Is
Caroline, or Change

Good for Kids?
This show is generally suitable for children over the age of 15. The content of the show deals with, many of the racial issues that took place in the United States in the 1960's.
Studio 54 Theatre
254 West 54th Street
New York, NY 10019
Entrance:
54th Street between 7th and 8th Avenues
Theatre Information
Caroline, or Change Marquee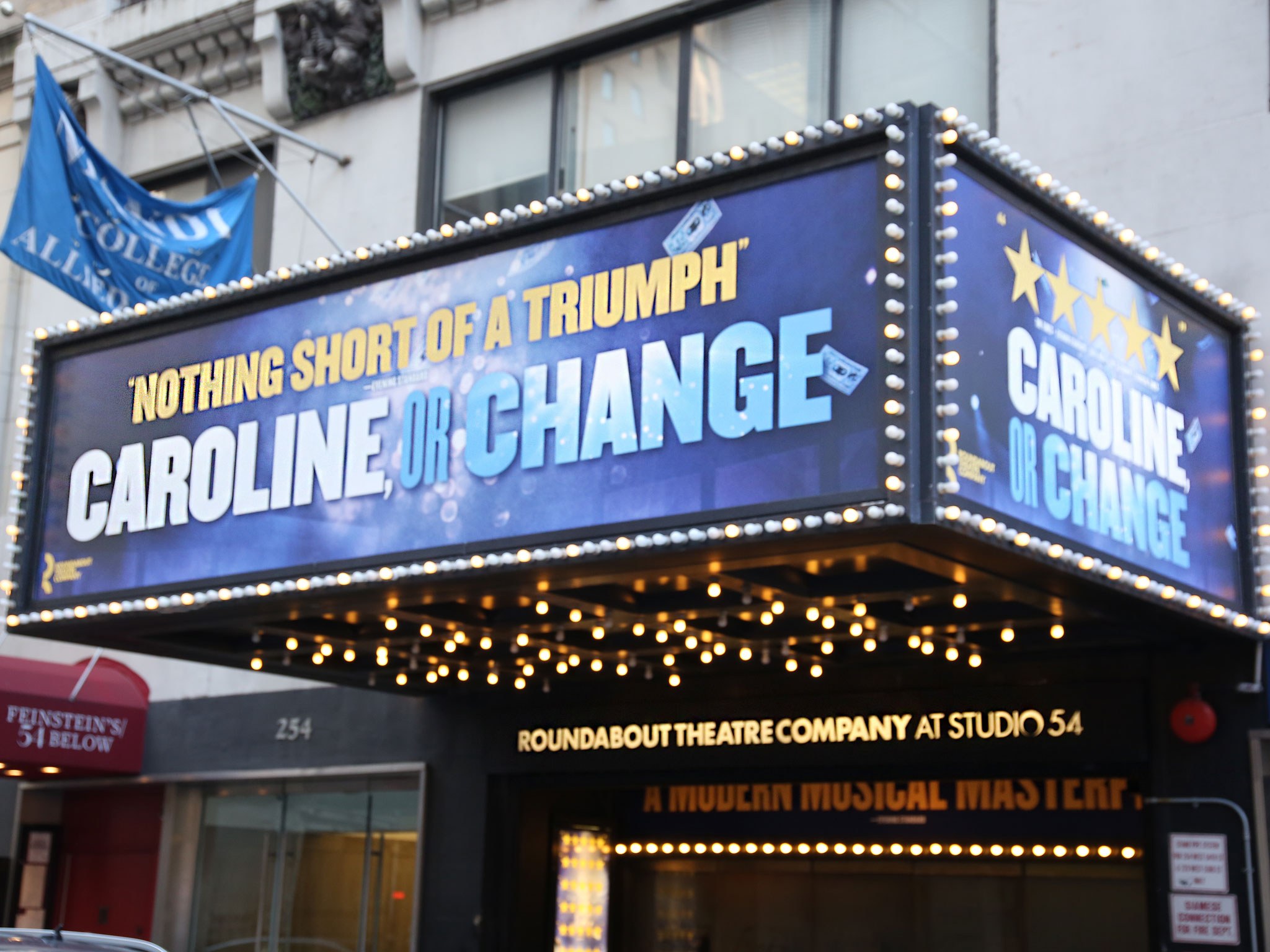 Caroline Thibodeaux

Sharon D Clarke
Grandpa Gellman

Stuart Zagnit
Noah Gellman

Jonah Mussolino
Stuart Gellman

John Cariani
Rose Stopnick Gellman

Caissie Levy
Joe Thibodeaux

Alexander Bello
The Washing Machine

Arica Jackson
Grandma Gellman

Joy Hermalyn
Emmie Thibodeaux

Samantha Williams
Jackie Thibodeaux

Chinua Payne
Dotty Moffett

Tamika Lawrence
Bus/Dryer

Kevin McAllister
Roundabout Theatre Company
General Manager

Denise Cooper
Company Manager

Penny Daulton
Casting Director

Jim Carnahan
Advertising Representative

SPOTCo
Production Stage Manager

Pat Sosnow
Book & Lyrics

Tony Kushner
Director

Michael Longhurst
Settings & Costumes

Fly Davis
Music Supervisor

Nigel Lilley
Musical Director

Chris Fenwick