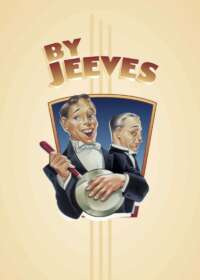 By Jeeves
Broadway Show Tickets: Show Closed No Longer Available
By Jeeves on Broadway: Show Is Now Closed
Show Status: Closed

Genre: Comedic Musical

By Jeeves is 2 hours 30 minutes long, including an intermission of 15 minutes

8 Shows per week

Previews Began: October 16, 2001

Show Opened: October 28, 2001

Show Closed: December 30, 2001
Musical based on the 'Jeeves' stories by English author P.G Wodehouse, portraying the fun-filled stories of Bertie Wooster, a wealthy entertainer, and his faithful servant Jeeves
By Jeeves

on Broadway Background
Originally known as 'Jeeves', this musical was one of Andrew Lloyd Webber's favorite musical projects to work on, despite it flying under the radar of many Broadway and musical theatre aficionados. By Jeeves made its Broadway debut in 2001 in the smallest theatre on The Great White Way, the Helen Hayes theatre, where it performed only 73 times. The show on Broadway came after its numerous UK based performances, where it performed in London's West End in 1975 and Scarborough, North Yorkshire in 1996, at the Stephen Joseph theatre located in the North-Eastern section of England. English writer, EGOT Award winner and Knight of the Royal Order, Tim Rice, originally worked on this musical with legendary composer, Andrew Lloyd Webber, but Rice eventually backed out of the project in mid-1974 due to conflict issues, leaving Webber to find a new partner for the production. Webber chose to work with Alan Ayckbourn, another great English playwright, who both went on to produce the musical together. By Jeeves is one of Webber's favorite projects, even though it has not been well received by critics as many of Webber's other Tony Award winning musicals.
The story takes place in an East London Club and is told from the perspective of the fictional wealthy entertainer, Bertie Wooster. Wooster is in the middle of a music performance when he experiences technical difficulties while he is on stage. He resorts to telling the audience stories about himself and his faithful servant Jeeves, who is quick-thinking, trustworthy and rather witty. The adventure stories are portrayed by the actors live on stage. Throughout the show the two run into many different odd personalities who unwittingly change the course of Jeeves and Wooster's journey. One of the more interesting characters they meet is named Bingo Little, and he makes the show quite entertaining with his comedy routines and outlandish wisecracks. The musical is filled with many upbeat and frivolous original songs, all written by Andrew Lloyd Webber. The musical numbers include songs titled: "Half a Moment", "Travel Hopefully" and "Banjo Boy" which all feature a full orchestra ensemble and funny and creative lyrics. It is clear to the audience that Lloyd Webber had a lot of fun while he was working on this show, this is evident in the whimsical dialogue and up-beat tunes.
Is
By Jeeves

Good for Kids?
The show is intended for kids over the age of 12 years old to enjoy, but parents should be warned that some of the jokes made could be considered slightly inappropriate for younger-aged viewers.
Helen Hayes Theatre
240 West 44th Street
New York, NY 10019
Entrance:
44th street between 7th and 8th avenue
Theatre Information
By Jeeves Marquee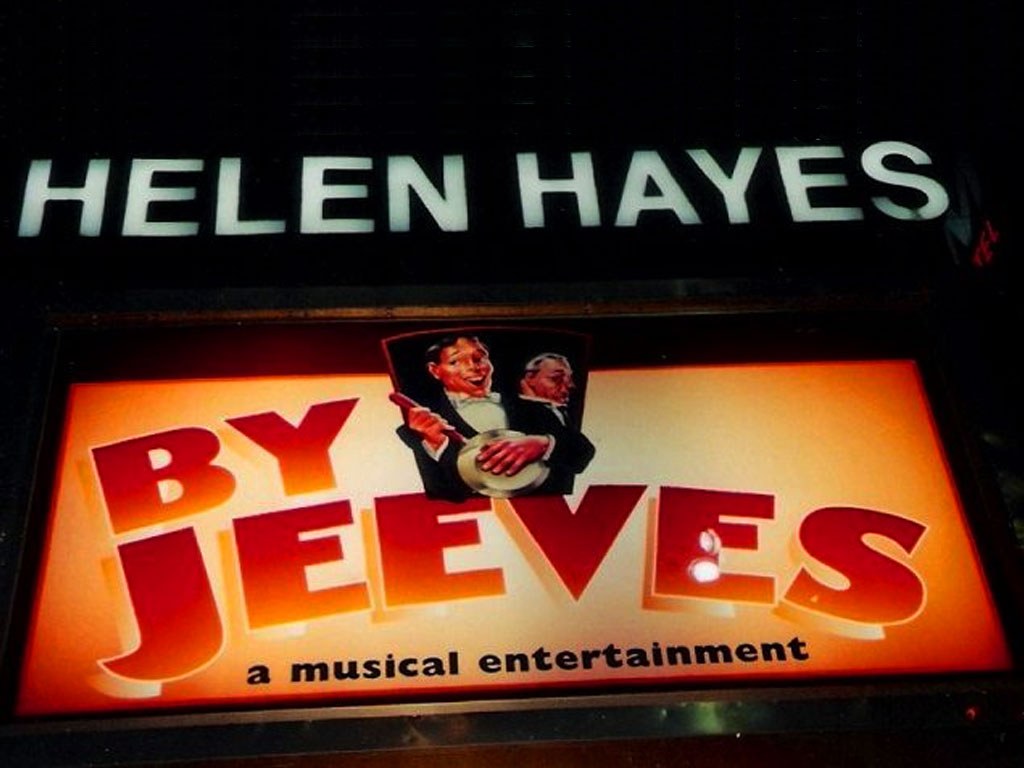 Bertie Wooster

John Scherer
Bingo Little

Don Stephenson
Honoria Glossop

Donna Lynne Champlin
Sir Watkyn Bassett

Sam Tsoutsouvas
General Manager

Charlotte Wilcox Company
Company Manager

Bruce Kagel
Casting Director

Sarah Hughes
Casting Director

Warren Pincus
Advertising Representative

Serino Coyne
Press Agent

Barlow Hartman Public Relations
Production Stage Manager

Daniel S Rosokoff
Music & Lyrics

Andrew Lloyd Webber
Choreographer

Sheila Carter
Musical Director

Michael O'Flaherty