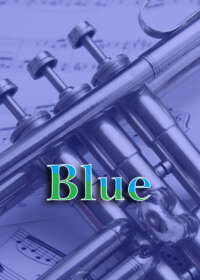 Blue
Broadway Show Tickets: Not Currently Available
Discount Broadway Tickets For Blue - This Show Is Now Shelved
Show Status: Shelved

Genre: Play

Blue is 2 Hours long

8 Shows per week

Show Closes: Open ended
A show about the testing of strong bonds and the unconditional support in a well-to-do African-American family that is rocked by revelations of family secrets.
Blue

on Broadway Background
The show Blue is directed by Phylicia Rashad who the Tony award for "Best Performance by a Leading Actress in a Play" for A Raisin in the Sun in 2004, which was her very last time on the Great White Way. Rashad was dubbed the "Mother" of the black community for her role on The Cosby Show, a long time TV sitcom that also starred Bill Cosby at the height of his fame and influence. Rashad played Clair Huxtable, who was the mother and hard working lawyer on show, where she won four NAACP awards including "Outstanding Actress in a Comedy Series". She has been in the news for supporting her fellow actor and producer, Bill Cosby, throughout the allegations of sexual assault by many women. Blue was originally written by, and loosely based on the life of Charles Randolph-Wright, who grew up in South Carolina, where the show takes place. Rashad starred in Blue in 2000 on the Arena Stage in Washington, DC and in 2001 in an off-Broadway production, but she now makes the shift to director. She has never directed any Broadway show before this, making this show her directorial debut.
The play follows the Clark Family for a twenty year window through their trials and tribulations. Set in rural South Carolina in the 1950's, the main character Reuben Clark grows up in a wealthy African- American family. Reuben, the oldest son, starts as a child trumpet player who grows up to become an actor. With a mother who runs the family, her larger than life personality and his father running a successful funeral home, Reuben struggles to find his voice. His mother is always trying to take control of the family at family meetings and enjoys making big plans her both of her sons' futures. Reuben fights against his mother's wishes and tests the unconditional love that his family has for him as he grows and realizes that he wants to follow his dreams, that may be on another path. Jazz music is laced throughout the show and is created by Nona Hendryx who based it off the music by Blue Williams.
Children of all ages will find this show fun and enjoyable, although there are some scenes that are more adult in nature
General Manager

Foresight Theatrical LLC
Casting Director

Calleri Casting
Author

Charles Randolph-Wright
Lyricist

Charles Randolph-Wright
Original Music

Nona Hendryx