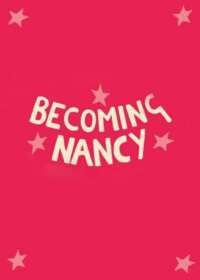 Becoming Nancy
Broadway Show Tickets: Not Currently Available
Discount Broadway Tickets For Becoming Nancy - This Show Is Now Shelved
Show Status: Shelved

Genre: Musical

Becoming Nancy is 2 Hours 25 Minutes long, including an intermission of 15 minutes

8 Shows per week

Show Closes: Open ended
A touching, coming-of-age show about a young man who is cast as a female character in his all-boys school production of Oliver and the challenges and changes that it brings to himself and his peers
Becoming Nancy

on Broadway Background
This show is the stage adaptation of Terry Ronald's bestselling novel and is multi layered show, a musical within a musical.
The show features many themes that are still current in today's schools, including the full gamut of bullying, racism, homophobia and disconnected parents. Becoming Nancy takes place in the 1970's in East Dulwich in London.
This run-down area is a working class district of post-war South-East London and in true Broadway fashion, this show delivers a gender-bending story where the characters are tested to their limit.
The school musical that they put on will have a profound affect on the actors, the school and ultimately the community in which they live.
What's
Becoming Nancy

Like?
Homophobia is rife in the British neighborhood in which David Starr lives and it is a big shock when he is cast in the all-boys school show as Nancy, a key sympathetic and caring figure in the annual production of Oliver. It's equally unfortunate for him that the very word "nancy" often refers to an effeminate or homosexual man.
This is one role in the musical that is traditionally cast with a female actor and the life of this character does not end well at the show finale, which may well be a kind of prediction for his own.
With his budding friendship with the captain of the school football team being threatened, David makes some clear choices and with the support from an empathetic teacher and his tell-it-like-it-is best friend, David decides to take on the school bully and he inadvertently changes the direction of his own life.
The backdrop to this coming-of-age musical is one of racism (in the form of the National Front, a British neo-Nazi group), abject poverty through mass-unemployment and the burgeoning 1970's music that is full of hope and awe. This is a story about first-love that is far from the traditional.
Is
Becoming Nancy

Good for Kids?
This show is suitable for children 13 and older, but the show does offer sexuality and violence, which may be hard for the feint of heart.