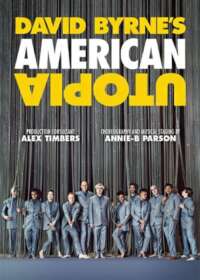 American Utopia 2021
Discount Tickets and Show Information
Discount Broadway Tickets For American Utopia 2021
American Utopia 2021

Summary
Show Status: Currently playing at the St. James Theatre

Genre: Special Event

American Utopia 2021 is 2 Hours and 30 Minutes long, including an intermission of 15 Minutes

7 Shows per week

Previews Began: September 17, 2021

Show Opened: October 1, 2021

Show Closes: April 3, 2022
A theatrical pop-art performance based on the 2018 David Byrne album American Utopia. The show also includes songs from Byrne's solo career and from the Talking Heads band.
American Utopia 2021

on Broadway Background
American Utopia is "Rock and Roll Hall of Famer" David Byrne's 2018 album and show of the same name. The 2021 production is the second time around for the show that originally came to Broadway in mid-2019. That show beat all the Broadway analyst's ticket sales expectations by over 40%.
Return of the 2019 Show
The first production of American Utopia in 2019 became the #1 grossing show for the Hudson Theatre by a huge margin. When the theatre's landlord, the Ambassador Theatre Group, realized how impactful the show really was to Byrne's fans and how successful the show and box office could be in the future, they asked Byrne and the rest of his team to come back to perform it again in 2021. This business move was unprecedented on the Great White Way, where they are more often focused on what's next. as opposed to what worked.
David Byrne and the Talking Heads
David Byrne, is a Grammy, Oscar, and Golden Globe winner, and is best known for being the lead singer of Talking Heads and Byrne headlines this theatrical Broadway experience once again. Byrne led the famous "new-wave" American Rock n' Roll band Talking Heads from 1975 to 1991, where he helped create the four albums which appear on Rolling Stone's list of "500 Greatest Albums of All Time". Talking Heads is also named on Rolling Stone's "100 Greatest Artists of All Time". This show is Byrne's second appearance on Broadway.
What's
American Utopia 2021

Like?
American Utopia is presented in a lively concert-like performance format, where David Byrne performs many of the songs from his latest album and also plays some of his Talking Heads hits including; "Life During Wartime", "Psycho Killer", and "Once in a Lifetime".
Byrne delivers an unspoken narrative in this show and refrains from articulating it into spoken words. The story unfolds through osmosis from the music, the band and the dance choreography.
Unlike other concerts that have found themselves temporarily housed at a Broadway theatres, this experience is far more theatrical than the other usual concert performances and delivers a richer experience in a well-suited theatre. Originally at the Hudson Theatre and now at the St James.
Is
American Utopia 2021

Good for Kids?
This show is great for all ages, as Bryne sings songs that everybody can sing and/or dance to, but the narrative will fly over the heads of the young ones as this experience is clearly not The Wiggles.
St. James Theatre
246 West 44th Street
New York, NY 10019
Entrance:
44th Street, between 7th and 8th Ave
Theatre Information
American Utopia 2021 Marquee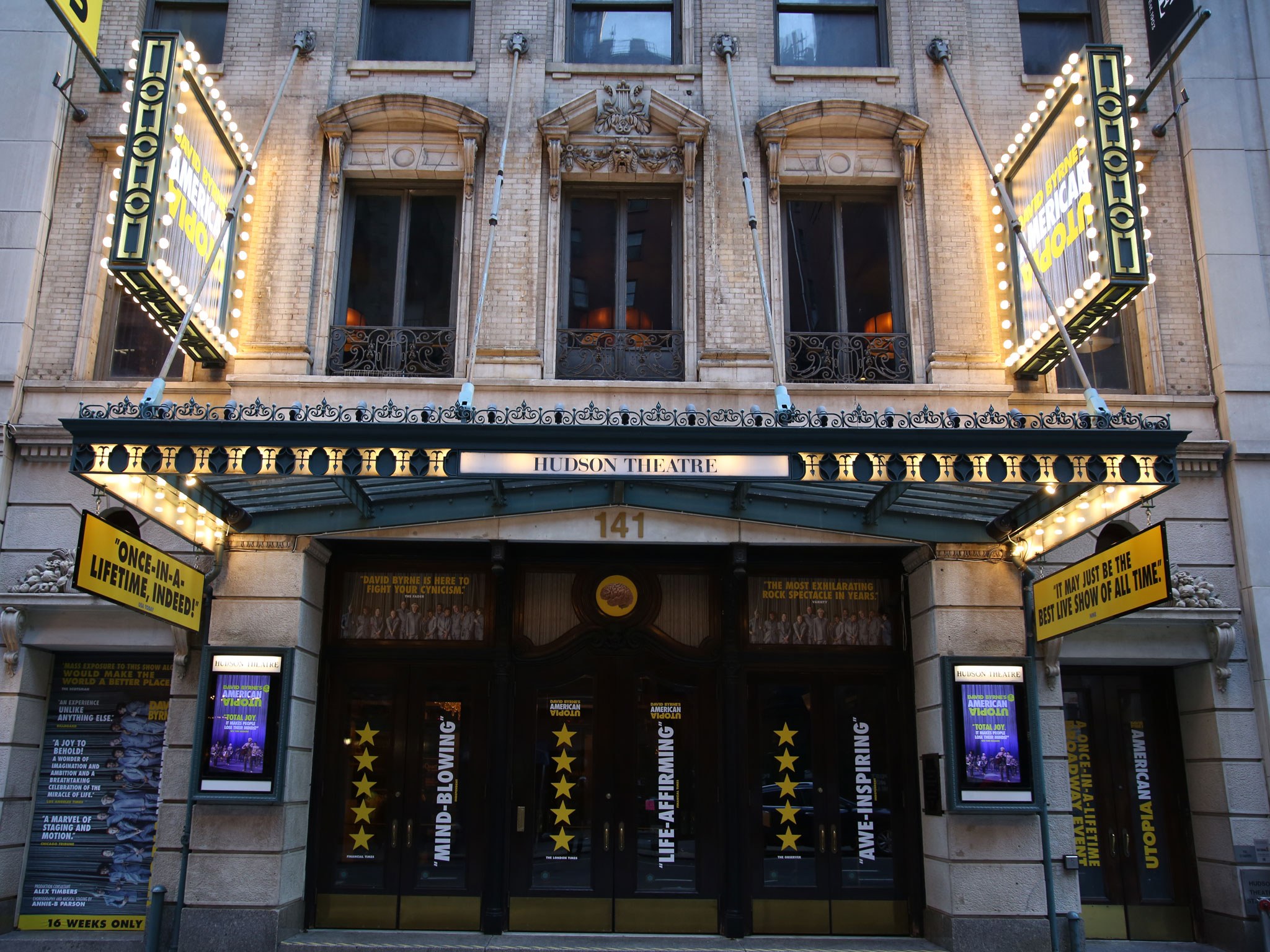 Executive Producer

Allan Williams
Music & Lyrics

David Byrne
Choreographer

Annie-B Parson
Production Consultant

Alex Timbers
Press Agent

Boneau/Bryan-Brown