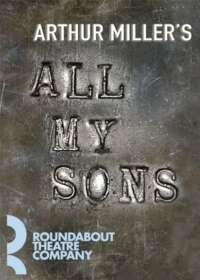 All My Sons
Discount Tickets and Show Information
Discount Broadway Tickets For All My Sons
Genre: Play - Revival

All My Sons is 2 hours and 20 minutes long, including an intermission of 15 minutes

8 Shows per week

Previews Began: April 4, 2019

Show Opened: April 22, 2019

Show Closed: June 30, 2019
Arthur Miller's poignant work spotlights family discord in this drama set at the end of World War II and the price they must pay for mistakes

All My Sons

on Broadway Background
Arthur Miller's poignant work is back on Broadway in a new production (and revival) of All My Sons. The show is playing at the American Airlines Theater on Broadway and as usual Roundabout is bringing some major star power along with it, notably Annette Bening and Tracy Letts.

All My Sons is a World War II family drama, which premiered on Broadway in 1947 to great acclaim. The play was Miller's second play for the stage and garnered great acclaim. Tracy Letts plays Joe the father and Annette Bening will as his wife, Kate. The play had a fairly recent (and successful) revival on Broadway in 2008 with John Lithgow and Dianne West in the lead roles and on the West End with Sally Field and Bill Pullman

The play features the embattled Keller family, soon after WW2. Larry Keller, who is now in his late twenties, was classified as MIA after fighting in France and was presumed dead. His shocking reappearance back at home adds tension to the Keller family that is already suffering from great discord while the elder Mr Keller is being prosecuted for war profiteering for selling faulty aircraft parts to the government.
Is
All My Sons

Good for Kids?
The subject matter and delivery may be too adult for children to understand and enjoy.
All My Sons

Ticket Lottery and Rush Schedule

Every day there are discounted Broadway show tickets sold as part of the Broadway ticket lotteries or as Rush Tickets Tonight. Tickets are only valid on-the-same-day of the drawing. The following is the daily schedule of the ticket lottery and RUSH ticket pricing.
General Rush
Tuesday, 10:00am
Wednesday, 10:00am
Thursday, 10:00am
Friday, 10:00am
Saturday, 10:00am
Sunday, 12:00pm
Digital Rush
Tuesday, 10:00am
Wednesday, 10:00am
Thursday, 10:00am
Friday, 10:00am
Saturday, 10:00am
Sunday, 10:00am
American Airlines Theatre
227 West 42nd Street
New York, NY 10019
Entrance:
42nd Street between 7th and 8th Avenues
Theatre Information
All My Sons Marquee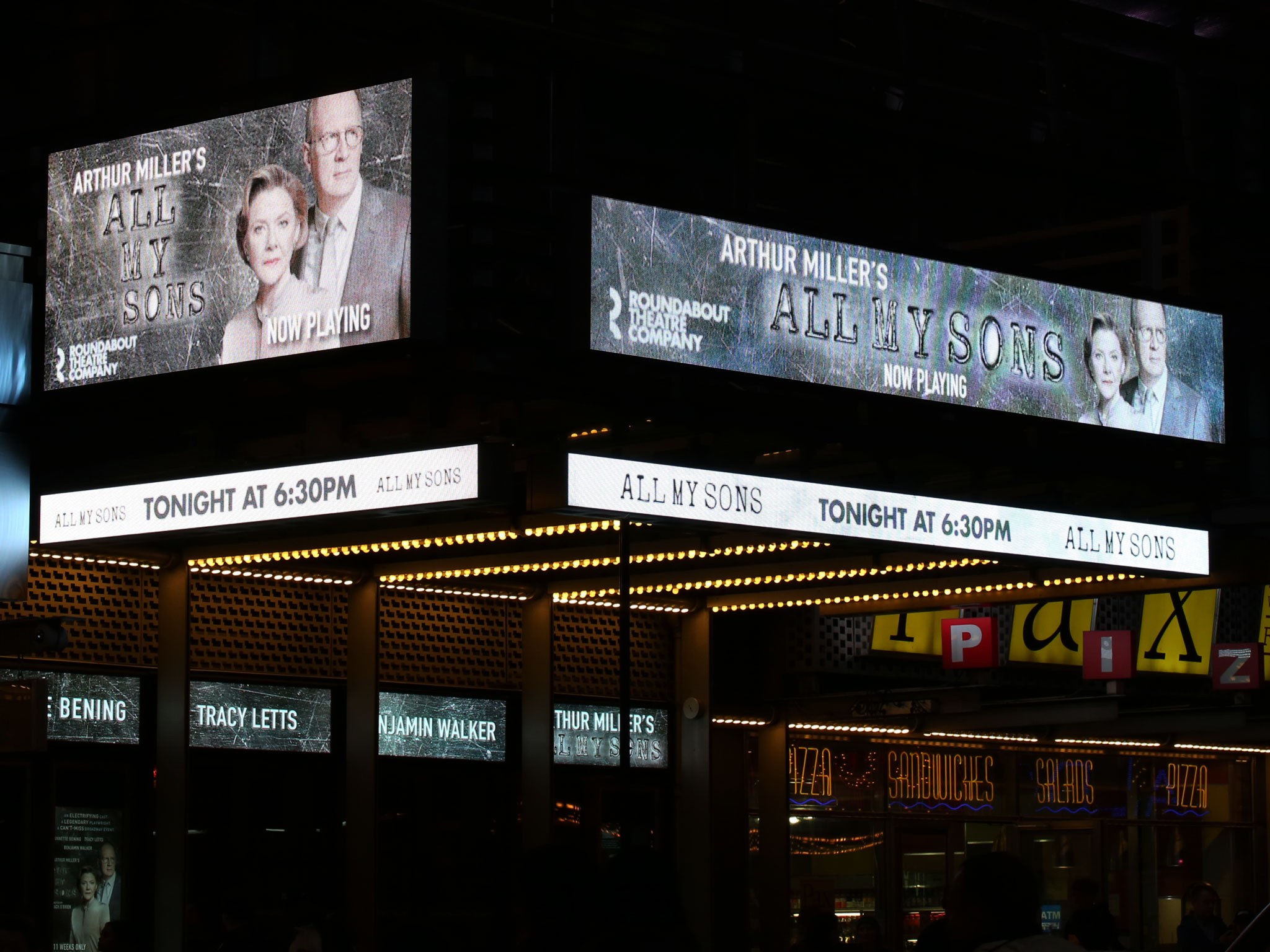 Kate Keller

Annette Bening
Chris Keller

Benjamin Walker
Ann Deever

Francesca Carpanini
George Deever

Hampton Fluker
Dr Jim Bayliss

Michael Hayden
Sue Bayliss

Chinasa Ogbuagu
Roundabout Theatre Company
Casting Director

Jim Carnahan