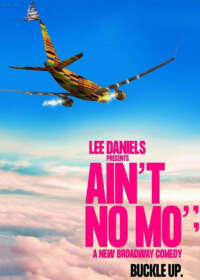 Ain't No Mo'
Broadway Show Tickets: Show Closed No Longer Available
Ain't No Mo' on Broadway: Show Is Now Closed
Show Status: Closed

Genre: Comedy Play

Ain't No Mo' is 120 minutes long, including an intermission of 15 minutes

8 Shows per week

Previews Began: November 9, 2022

Show Opened: December 1, 2022

Show Closed: December 23, 2022
Using a series of vignettes, this new comedy play by Jordan E. Cooper is a satirical odyssey portraying the departure of Black Americans from the country.
Ain't No Mo'

on Broadway Background
The New York Times heralded Jordan E. Cooper as one of "a generation of Black playwrights whose fiercely political and formally inventive works are challenging audiences, critics, and the culture at large to think about race, and racism, in new ways."
Set with this introduction and direct from a smash-hit run at The Public Theater, Aint No Mo' dares to ask the incendiary question, "What if the U.S. government offered Black Americans one-way plane tickets to Africa?"
The show is an Avant Garde, high-octane comedy from the mind of playwright Jordan E. Cooper and depicts what it is to be black in modern America.

Ain't No Mo' Abruptly Cancelled Dec 18
Ain't No Mo' announced an abrupt closing on Dec. 18, 2022 - a little more than just two weeks after its opening. Ain't No Mo' did not appeal to the typical older primarily white theatre audiences of Broadway. The show failed to bring in a more racially diverse or younger audience.

This is the third play this fall to abruptly truncate its planned run based on poor ticket sales, Other shows that closed early include "KPOP" and "Walking With Ghosts."
What's
Ain't No Mo'

Like?
After the faulty promises of Barack Obama's new America fail, the US government decides to pay black people to return to West Africa in this show that blends sketch comedy, satire and avant-garde theater.

Is
Ain't No Mo'

Good for Kids?
This show contains a high degree of adult material and makes references to drugs, prostitution, gang-bangers, violence, gun play and murders.
The show may not be suitable for children under the age of 16 years old.
Belasco Theatre
111 West 44th Street
New York, NY 10019
Entrance:
44th Street between Broadway and 6th Avenues
Theatre Information
Ain't No Mo' Marquee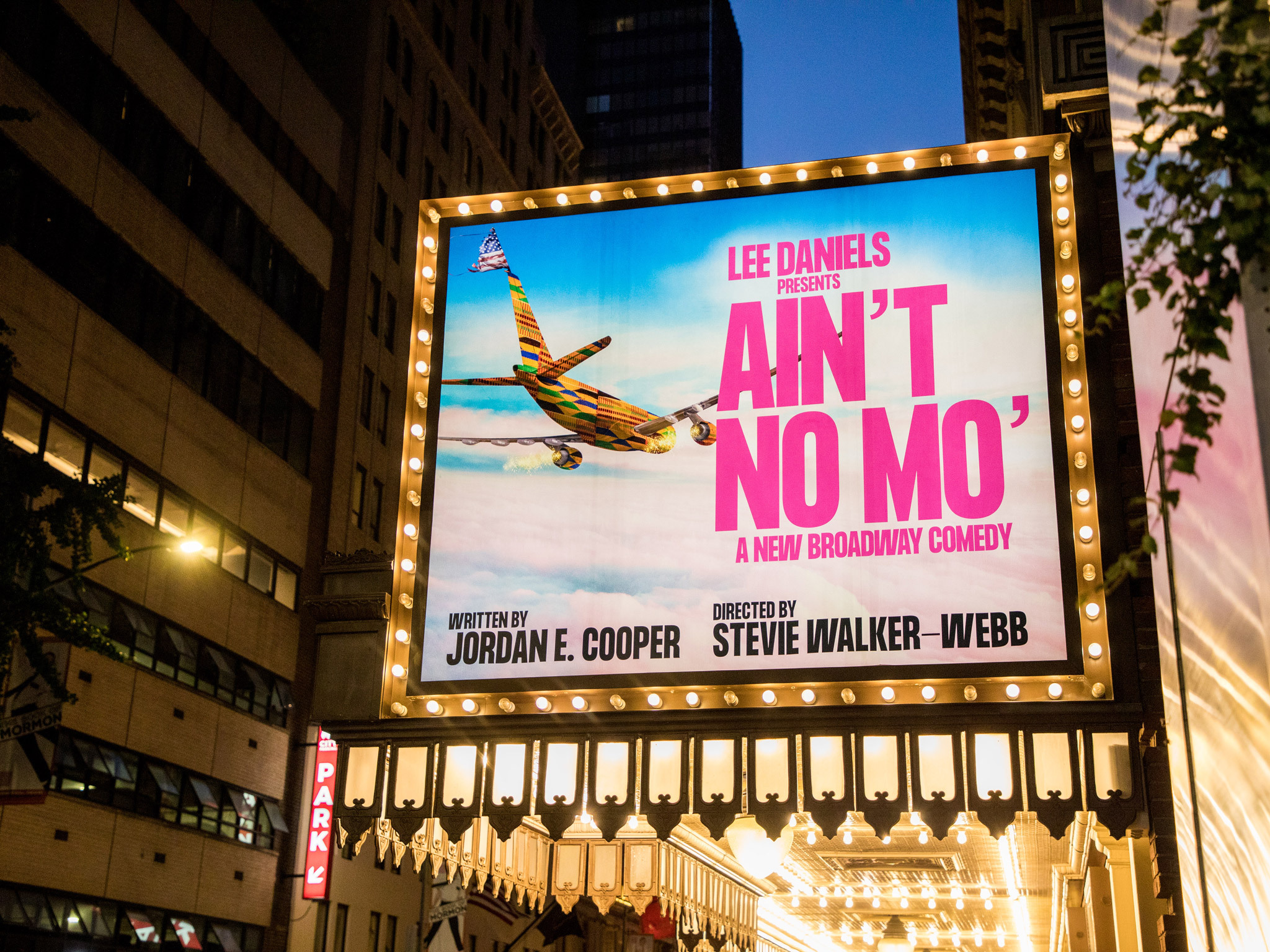 Passenger #1

Fedna Jacquet
Passenger #2

Marchánt Davis
Passenger #3

Shannon Matesky
Passenger #4

Ebony Marshall-Oliver
Passenger #5

Crystal Lucas-Perry
Director

Stevie Walker-Webb
Lighting Design

Adam Honoré
Costume Design

Emilio Sosa