What Are The Best Seats In A Broadway Theatre?
Best Seats In A Broadway Theatre Depend On The Size Of Theatre, Type And Scale Of Show. We Break Down The Best and Worst Seats in A Broadway House
---
Many Factors To Consider When Choosing The Best Broadway Theatre Seats

The rule of thumb is center-orchestra seats (not too close to the stage) and the front mezzanine seats are the best in the majority of Broadway shows in NYC.
What can affect that choice is musicals vs. plays, small casts vs. large casts, obstructed views, discounted seats, aisle seats, mezzanine vs. orchestra, we cover it all below. Some Broadway shows are setup in such a way that all the regular rules go out of the window.
When It Comes To Broadway Theatres, Size Matters

Broadway theatres vary greatly when it comes to the most basic metric: size. Naturally, in a larger house, the farther away you sit from the stage, the less intimate the experience. In the case of a big splashy musical, that may be a good thing since a bird's eye view may enhance the experience. In a mall play, not so much.
It's important to know seating capacity ahead of time so you can choose your seats wisely, as a well-informed consumer. Unsurprisingly, the larger houses tend to present musicals to accommodate bigger casts and higher production values.
Is A Bigger Theatre Always Better?
Of the 41 active Broadway houses, the biggest theatres are: the Gershwin, the Broadway, the Minskoff, the New Amsterdam and the Palace. But you also have to take into account how those seats are being used.
For example, Here Lies Love, 2023 tenant of the Broadway Theatre was staged in an immersive way with non-traditional seating. If you want to be a part of the action, you can purchase tickets that afford you that experience.
The smallest theatres are the Friedman, the Hayes, the Golden, the Circle in the Square, the Booth and the American Airlines. These smaller houses guarantee a more intimate vibe.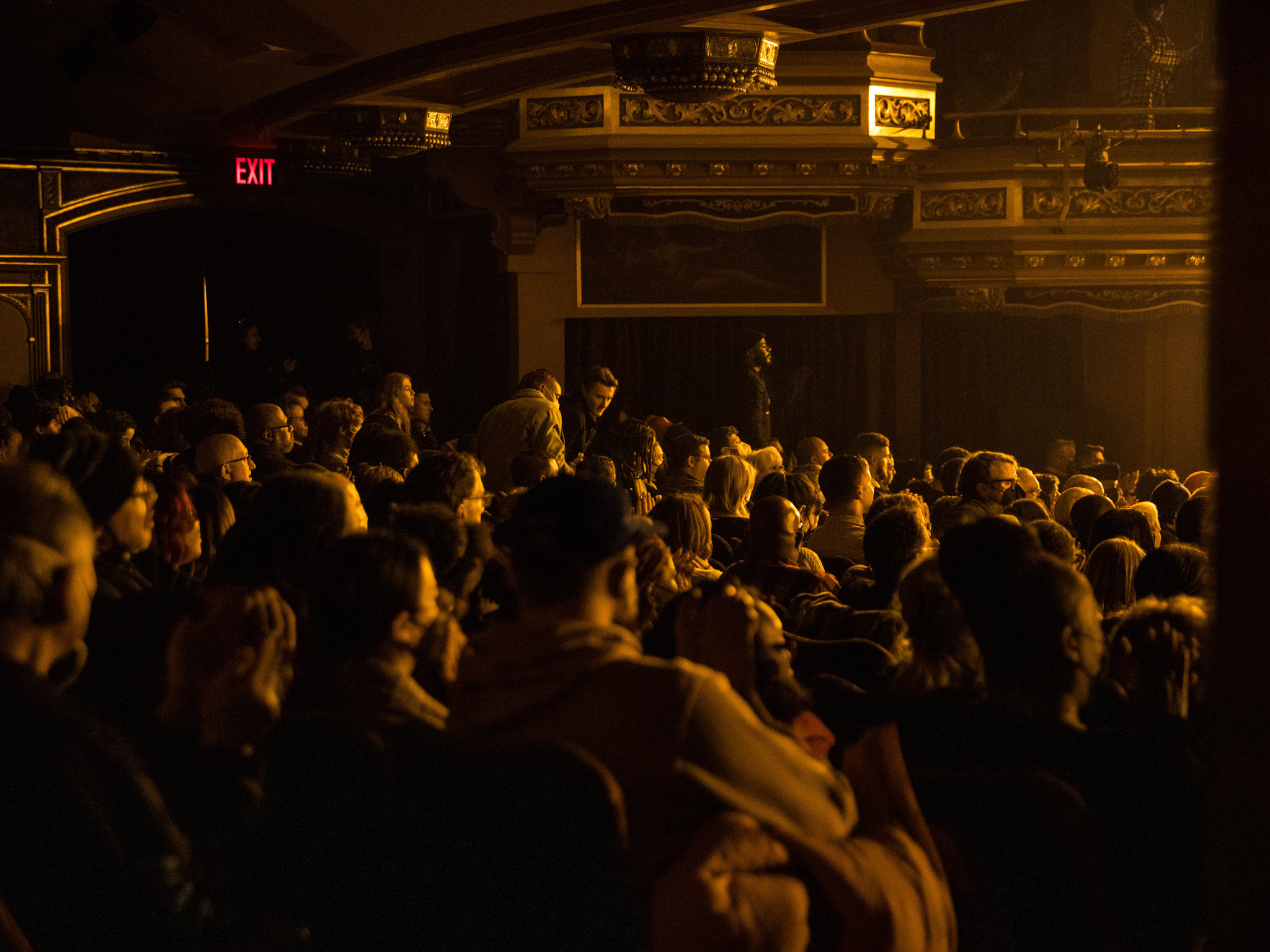 Are You Looking To See The Big Picture on Broadway Or To Get Up Close And Personal?
So much of seating preference depends on, well, your own preference! Hopefully everyone in your party will agree.
Spectacle type shows like Lion King or Wicked can be appreciated at a distance…unless you're interested in seeing the mechanics up close.
Straight plays tend to have smaller casts. But there are expansive, sprawling Broadway plays like Tony winner Leopoldstadt where sitting farther back contributes to the theatricality of the experience.
For smaller scale comedies or dramas, you may want to sit closer so you feel like you're inside the world more readily.
What Exactly Does Obstructed View Mean?
Well, that depends on who you ask. And also how tall you are. And also how much you're game to crane your neck. Discounted tickets are often available for what are known as "Obstructed View" seats. And they really run the gamut, so: buyer beware.
In some cases, you may miss just a sliver of the action. In others, you may be seated next to sound equipment. In others you may not be able to see key parts of the set because you're directly behind a pillar. And remember that regardless of the point of purchase, the nature of the obstruction may or may not be disclosed to you.
Aisle Seats Are Not Just For Planes
Aisle seats will always get you extra legroom. They're highly desirable because you have ample space to stretch out, to shift if you're struggling to see or hear something and perhaps most importantly, you can make a quick getaway at the end of the show to beat the mass exodus or even during the show if you should need to exit.
Bonus: there's also always the chance that an actor will whisk by you during the performance which would be a thrill for any theatre lover.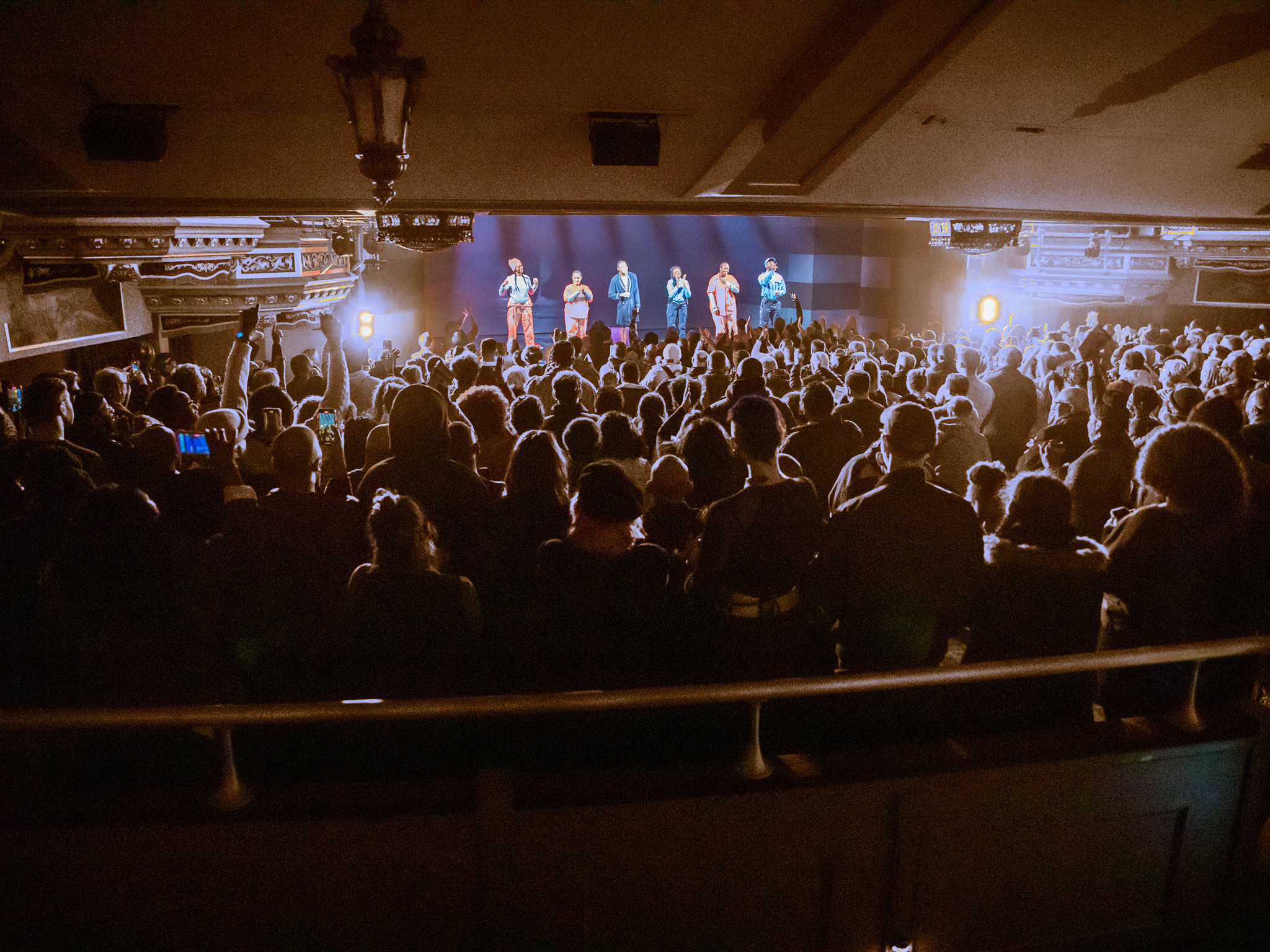 Orchestra Or Balcony? What They Want Is What You See
Again, some folks like sitting above it all, so long as they're dead center. Those would argue that a front center Mezzanine or Balcony seat beats anything in the Orchestra side sections.
Other patrons would rather sit Orchestra level regardless of how far off to the side or how far back their seats may be. Orchestra seats also may be necessary for your party if there are accessibility needs, as many of the older theatres do not have elevators.
Do Discounted Seats Mean Poor Locations?
Absolutely not. These days, regardless of how you purchase your tickets (online, in person at the box office or online), you can choose where you sit. The ticket booth in Times Square does not allow you to choose your seat
The bottom line is it's easy to do some due diligence prior to purchasing your tickets. Look at seating charts. Read customer reviews. Decide if overall ticket value is an important factor.
Are House Seats The Best Seats In The House?
Arguably, yes. House seats are prime seats (usually in the center orchestra) reserved by producers for a variety of reasons.
However, some of these house seats are almost always available on the day of the show as they are released a few hours before curtain. (If you're someone with theatre connections, you can buy them in advance but again, that's the exception.)
If you don't mind being spontaneous, head on over to the box office on the day and ask if there are house seats available for purchase. You'll pay face value (which could still be pricey) but you'll avoid those pesky fees.
Remember, that wherever you sit, you're still at a Broadway show. And that's a pretty spectacular vantage point.